I love making things that are wholly unique; pieces that are envisioned by my customer and not necessarily something I would have thought of or would have made on my own. I also love when I can make something truly personal and meaningful for my customers.
This piece is sea opal and garnet; the birthstones of her and her husband together in a tree. Opal is the birthstone of October and garnet is the birthstone of January. She wanted it in gold, so I also ordered some 14k gold fill wire. I think the result is just stunning.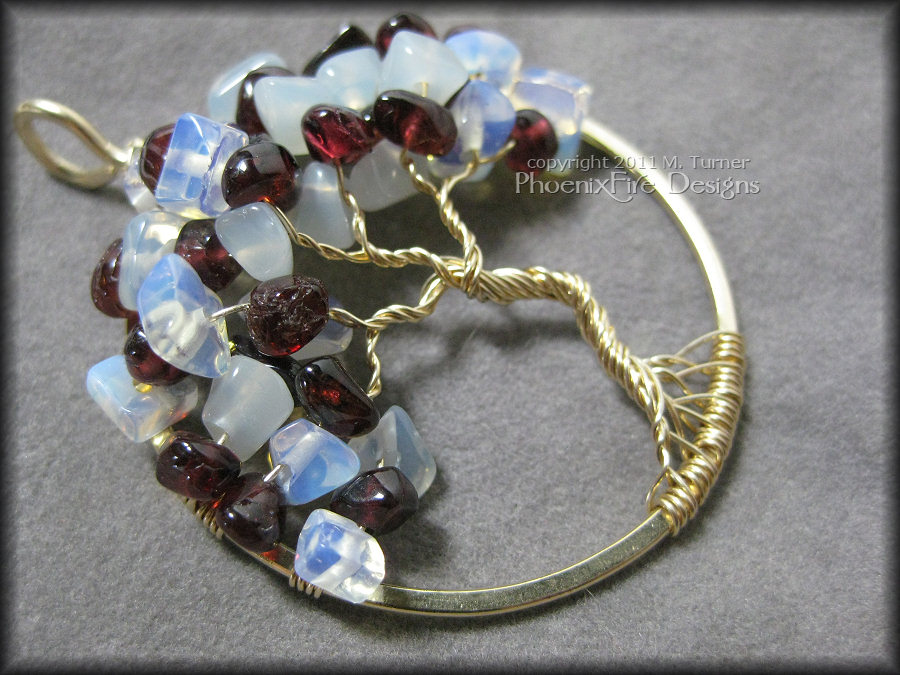 This is my "medium" size tree, making it larger than the standard pieces and coming in around 1.75″ in diameter.
Have something in mind that's custom or unique just for you? Love my trees but want a special family tree, memorial tree or other combination you haven't seen before? Let me know! I would love to make something beautiful and special for you as well.