After a long time gone from the shop, I'm please to say my Apple Tree has returned!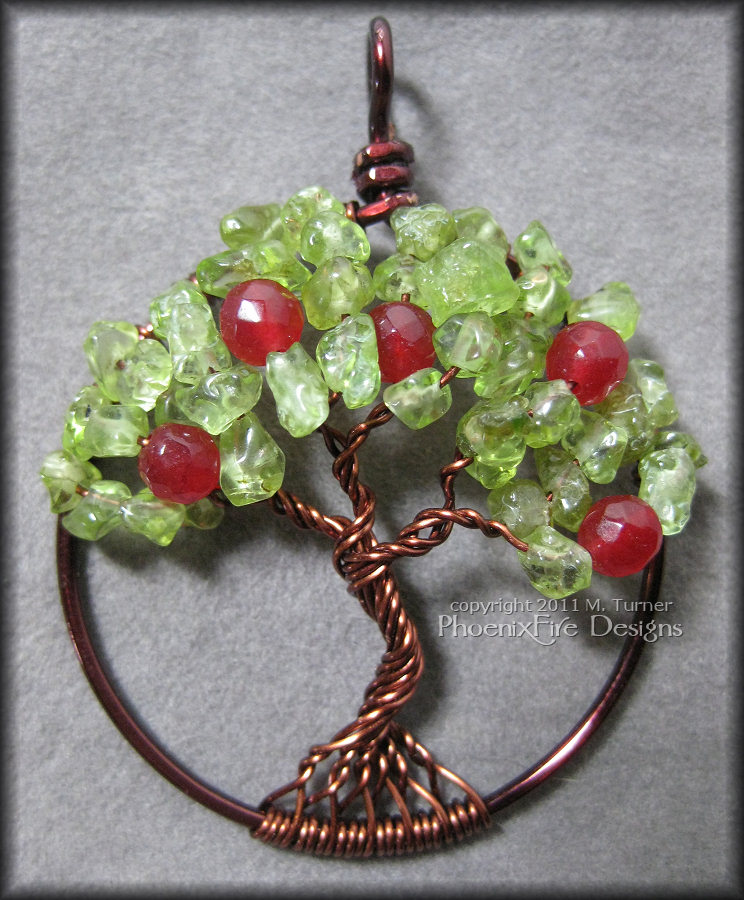 No forbidden fruit here! This adorable Apple Tree Pendant features genuine Peridot Gemstone leaves with faceted Ruby round apples set in brown wire.
Apple trees always remind me of Autumn as a child growing up in rural, Western Pennsylvania. My uncle had a farm and an apple orchard. Each year, my Mom would climb the trees and toss apples down to me to gather in laundry baskets (which always did double duty during harvest season!) Nothing was every better than an apple fresh from the tree on a crisp, fall day!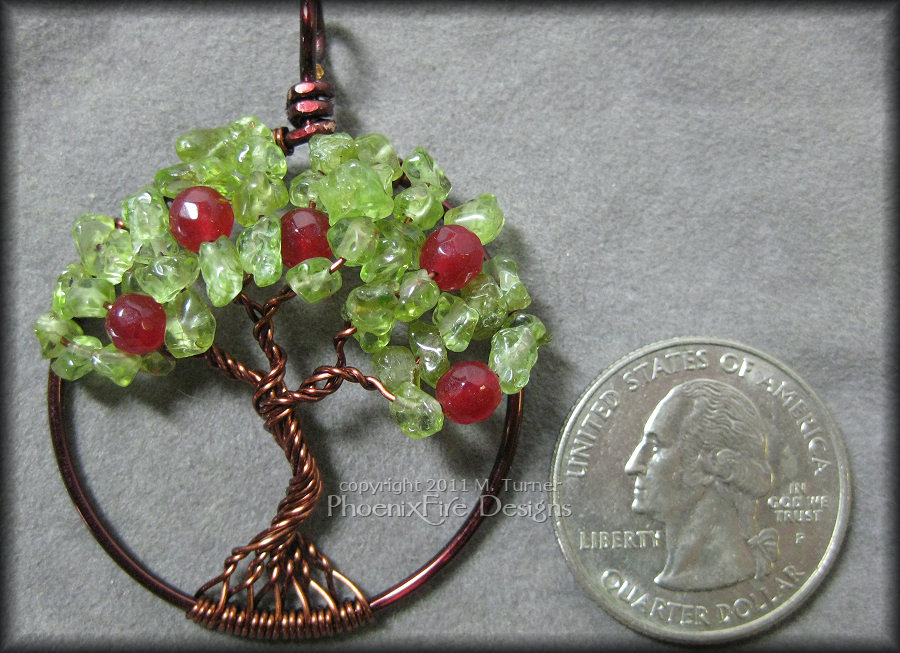 Pendant available HERE in my shop.