Seven beautiful, micro-faceted peridot gemstone rondelles are strung in a row on a delicate sterling silver plated chain to form this simple, modern necklace.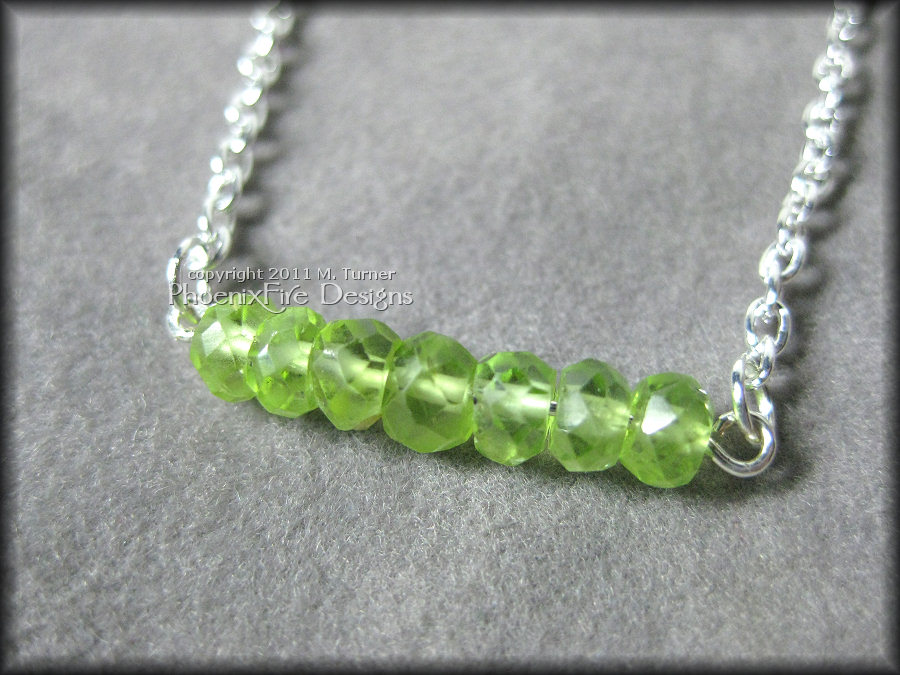 Peridot is a natural, semi-precious gemstone in the most amazing green color. The birthstone of August, it has been considered sacred and a symbol of purity for thousands of years. It was considered a stone of Springtime and a gift of Mother Nature by the Ancients. It is a stone of lightness and beauty and is said to enhance wellness in the spiritually aware. Peridot, while possessing a uniquely vivid tone of green has some natural variation in it.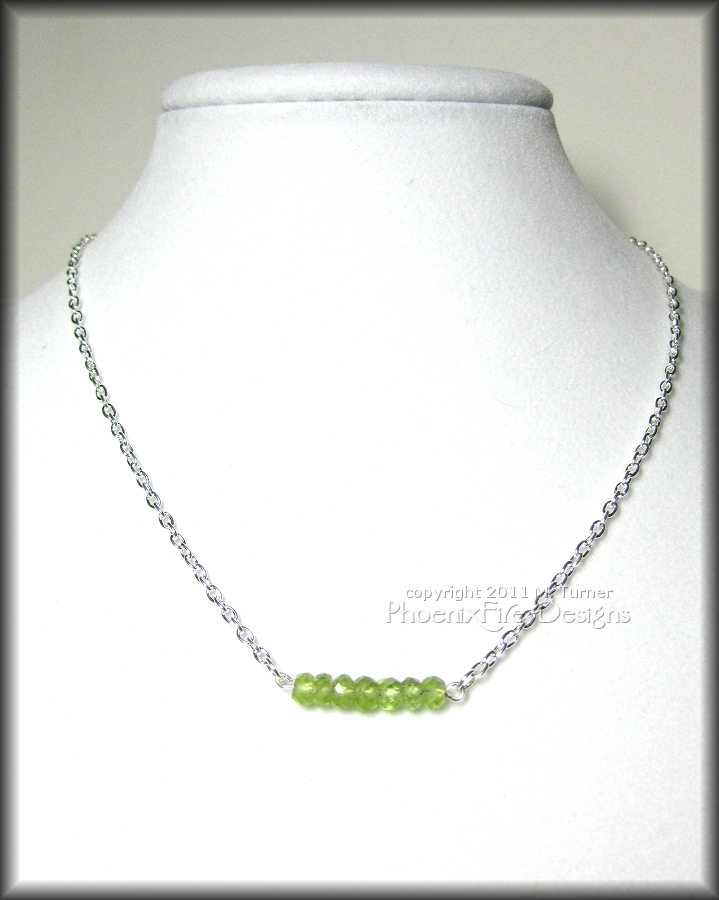 This lovely necklace is simple but elegant. The peridot cluster is approximately 1″ long and the total length of the necklace is 16″. It's finished with a lobster claw clasp.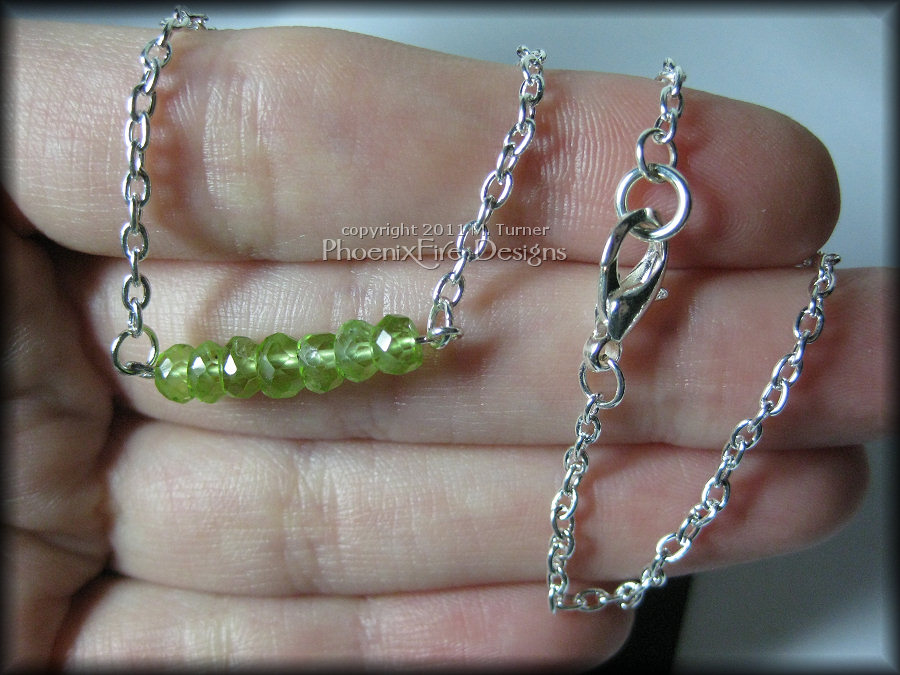 Necklace available for purchase HERE.