Eight of the most stunning freshwater rice pearls are strung in a row on a delicate sterling silver plated chain to form this simple, modern necklace.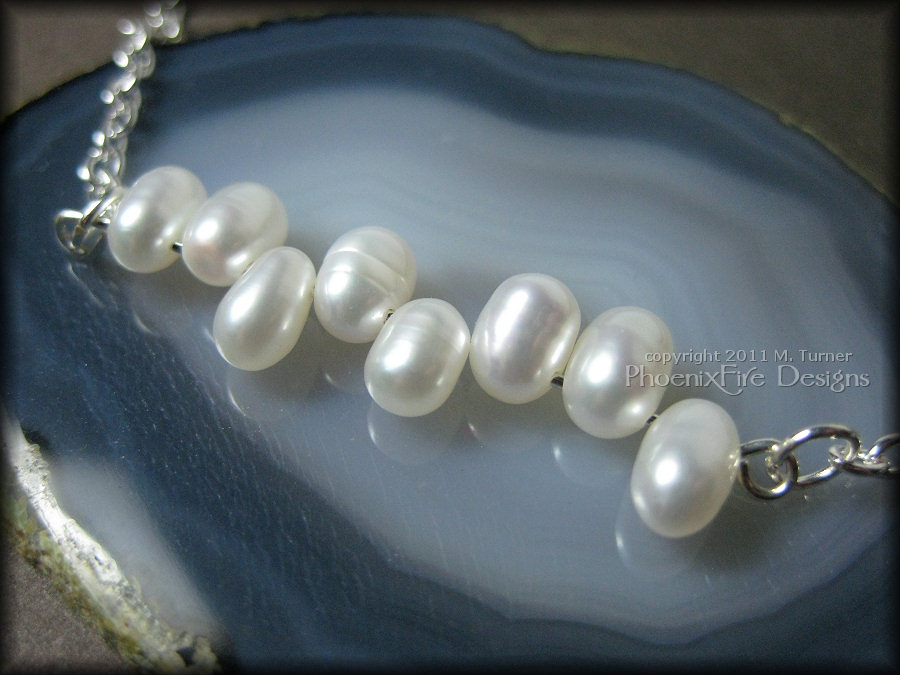 When I saw these beautiful pearls I knew I had to snag them. They are some of the absolute most beautiful pearls I've ever been lucky enough to work with. Very high quality and luxe.Though an undyed soft white/ivory color, the pearlescent nature of them gives them hints of blue and pink depending on how the light hits them. Just stunning
The pearls can move and rotate as strung on the silver wire allowing them to naturally shift, making for a dynamic piece when worn. Sometimes, they may all lay flat, others they may alternate. Gives the necklace a lovely, organic movement to it.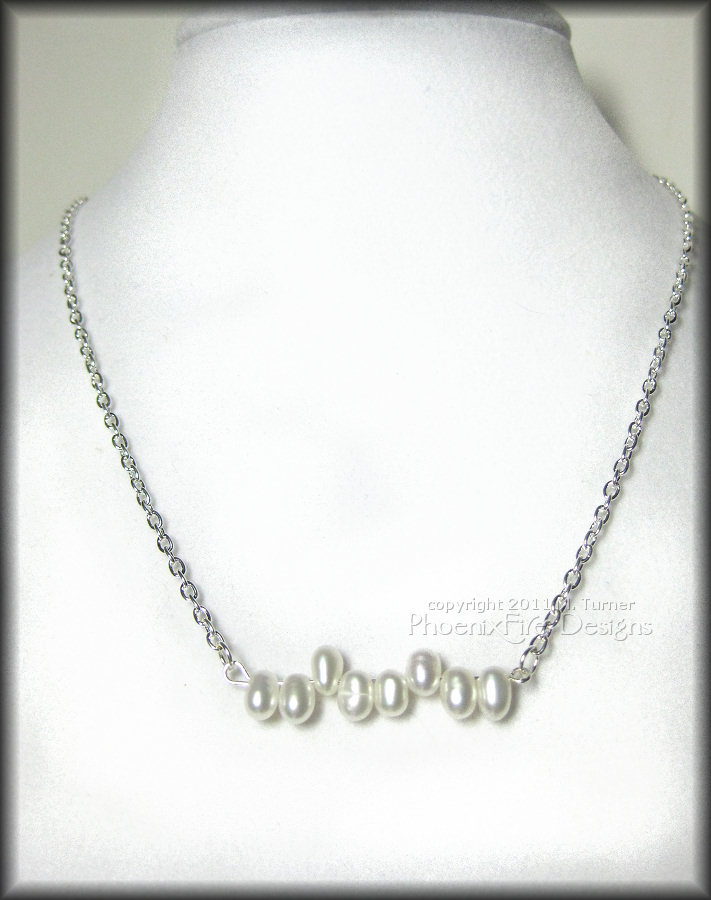 Think how amazing this would look for a bride wanting something simple, clean and modern. It would also work for a maid of honor or bridesmaid piece. And, since pearl is the birthstone of June, it would also just be a lovely piece for everyday wear as well.
The pearl length measures approximately 1.25″ long with the total length 16″ The necklace is finished with a lobster claw clasp.
Necklace available for purchase HERE.