I recently learned a new technique – chain mail! My first pattern is known as the "Helm Chain" or "Parallel Chain." This deceptively simple pattern features interlocked silver-plated and gold-plated rings into a classic, elegant pattern.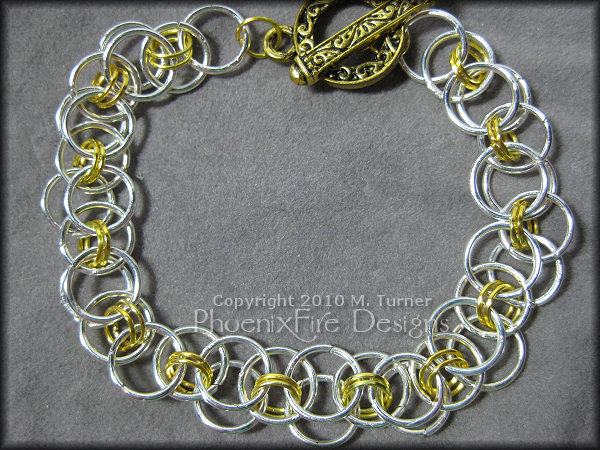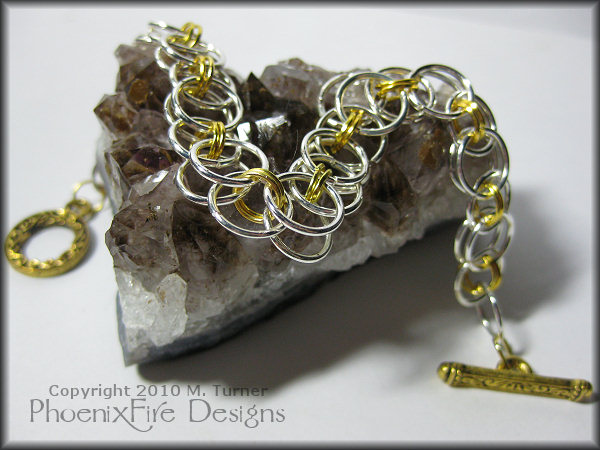 The bracelet is 7.5″ in length and is finished with an antique goldtone toggle clasp. Easily worn both everyday and for special occasions, this piece will get compliments when worn.
Whether as a gift, or for yourself, this, unique, signature piece would be a great addition to anyone's jewelry collection.