The warm, rich colors of Autumn are celebrated in this one-of-a-kind Hessonite Garnet gemstone Tree of Life pendant. Set in a chocolate brown square frame, copper wire is used as the roots, trunk and branches of the piece.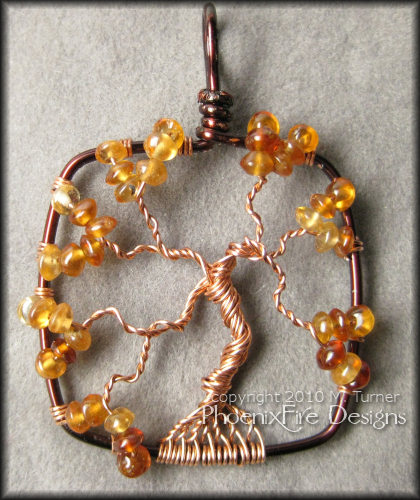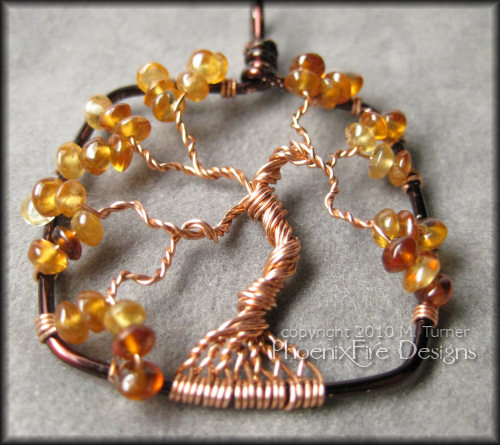 Garnet is a natural, semi-precious gemstone associated with the planet Mars, the zodiac sign of Aquarius and the birthstone of the month of January. Considered the stone of good luck in business, it's also said to increase your self-esteem when worn as jewelry.
Garnet comes in various color groups. This piece uses Hessonite Garnet which is in the grossularite group. It ranges from honey-yellow, through orange-brown and into brown-red at it's deepest colors. Hessonite Garnet is nicknamed, "Cinnamon Stone" due to this lovely color variety.
THIS PIECE IS ONE OF A KIND. I was lucky enough to get my hands on some of this beautiful Hessonite Garnet and made this but I don't have any left so it's a one shot creation. Whether as a gift, or for yourself, this, unique, signature piece would be a great addition to anyone's jewelry collection.