I always welcome custom orders. And I encourage someone to contact me if they have an idea or something specific in mind. In this instance, I received a message asking about making a custom version of this green agate slice Tree of Life pendant. She liked the round "fruit" but wanted it to be all white. And for all the metal to be silver. I showed her the agate slices I had on hand and she selected a pink one. And with all the details set, I made her vision a reality.
Here's the finished piece.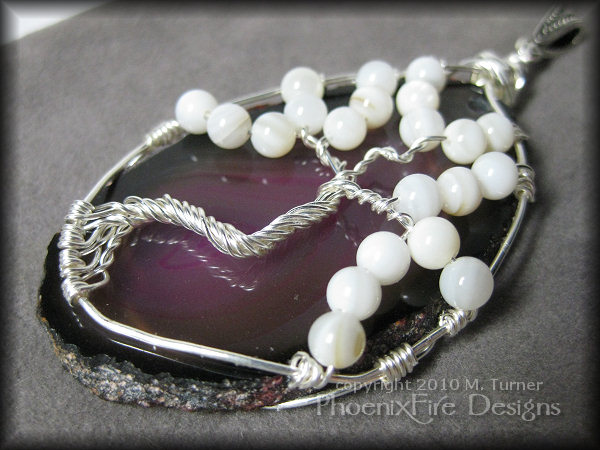 It's always fun turning someone's vision into a real piece that's completely personalized just for them.
The inspiration piece is available for purchase HERE and if you want something customized just for you, please