I've used 16 genuine Swarovski crystals in a rich, waterfall inspired gradient of color as the centerpiece of this necklace. The piece is a traditional "Y" shape with sterling silver plated Figaro chain, a large round circle and then a cascade of crystal down the center.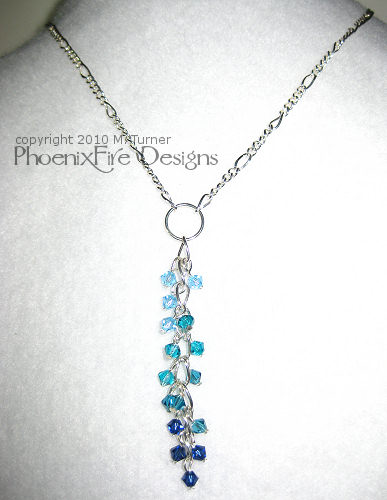 It just sparkles and shines and catches the light like mad. The crystal ranges in color from a pale sky blue, through a rich aqua and finishing with a deep, royal blue.
The chain itself is approximately 18.5″ while the center dangle is just shy of 3″ long. The necklace is finished with a lobster claw clasp.