Why I wear UPF clothing
In my personal case, I developed an allergy to UV light in my late 30's. I had always been very sun sensitive and would burn extremely easily. In my 20's I was diagnosed with Polymorphous Light Eruption or PMLE which presented as red, itchy bumps on my forearms. It would itch and burn when scratched and while it was ugly and uncomfortable, it was managed with applying sunscreen.
Unfortunately, years later, my PMLE changed to a full-fledged sun allergy. My immune system sometimes mistakes UV light for an attack and responds aggressively with painful, and maddeningly itchy red blotches all over my body. My first attack covered about 70% of my body from my face and neck, down my back, my chest, my arms, my torso and onto my upper legs. Only my lower legs and feet were unaffected.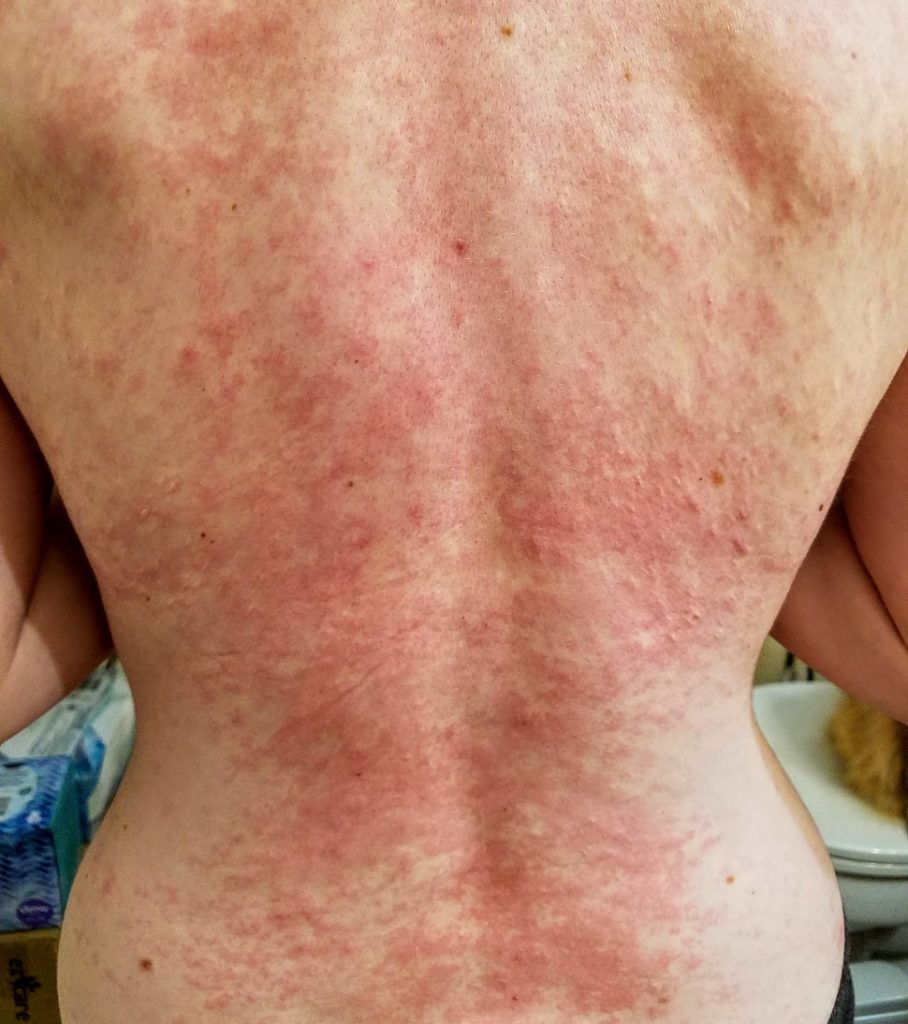 It took several weeks for the attack to subside. Dermatological biopsies confirmed the immune response and the fact it was a true allergic reaction. My best defense is now to wear UPF clothing at all times including long sleeves and longer capris or pants. It's led me to research sun protection clothing and develop a whole new wardrobe to live safely in Florida's brutally strong sun.
Eagle Rock WERKSHOP
Code UNFUNINTHESUN saves 10%
ALL of their leggings are UPF50, both Triathalon and Athleisure styles. All of their items are made and sewn in the US. They are a woman-owned business and owner and artist, Tina Z. is fabulous. I've had the pleasure speaking by email many times and she's always super helpful. I can't recommend this small business and their GORGEOUS leggings enough. They are the highest, most premium quality leggings I own by far.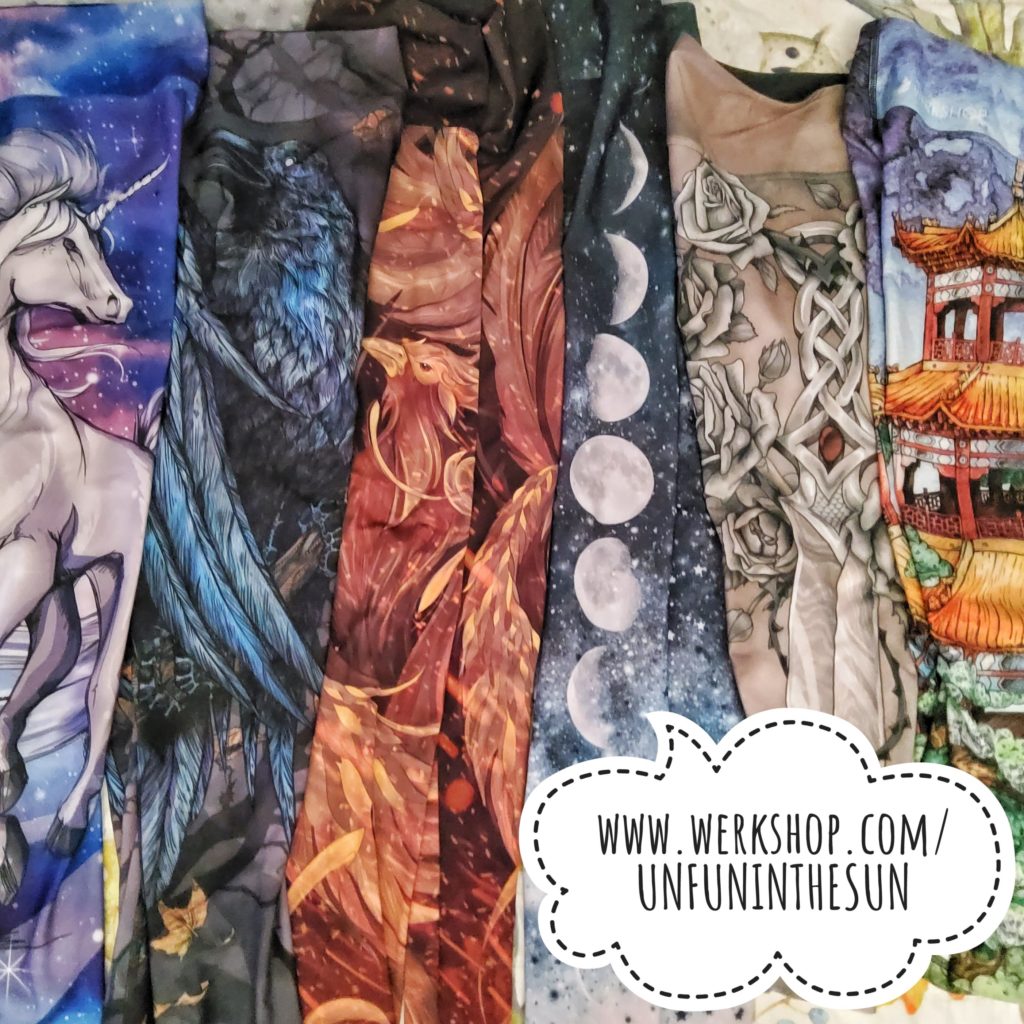 Yoga Democracy
Code UNFUNINTHESUN saves 20%
All of their leggings are UPF50. This is my second favorite legging company. They also produce all their leggings in the US. They have neat designs and their leggings are comfortable as both activewear and also daily wear.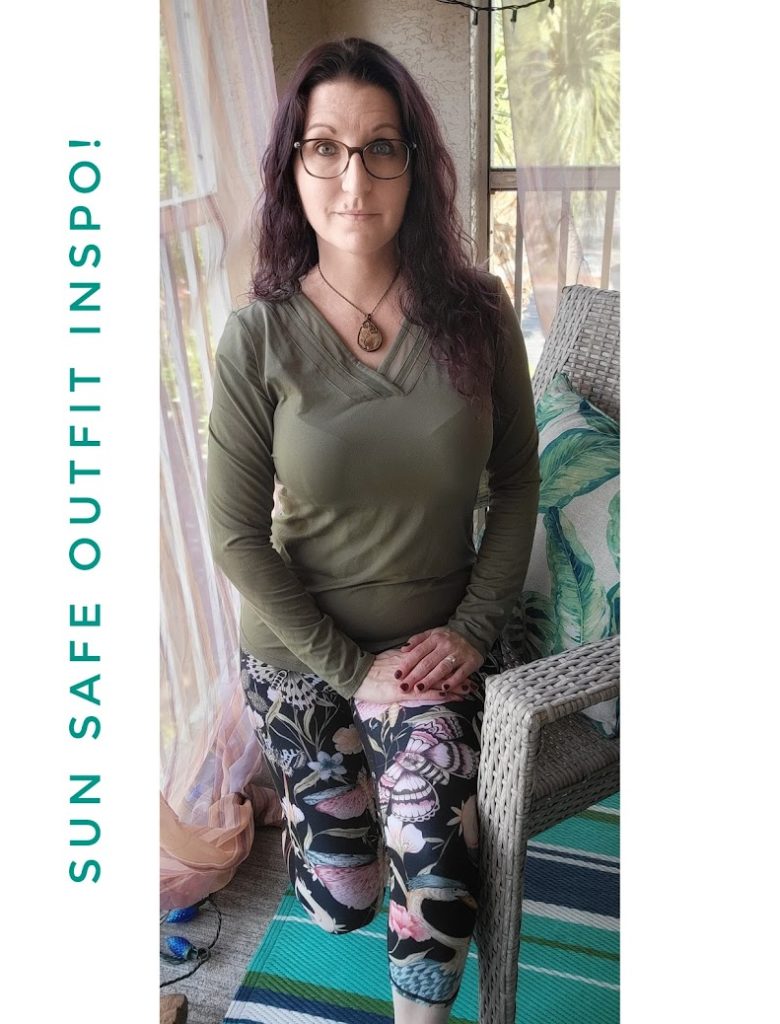 Even if you don't have a sun allergy like I do, it's a good thing to keep sun safety in mind! And when you can have such stylish, comfortable, and high-quality made-in-America leggings that ALSO offer sun protection benefits, why not?
Make sure to use my Werkshop coupon code UNFUNINTHESUN to save 10% on your purchase or 20% off with code UNFUNINTHESUN at Yoga Democracy.
You can also follow my sun protection instagram account UNFUNINTHESUN for more clothing recommendations, outfit inspo, looks, and info!