The holidays can be stressful for so many people. Having guests, hosting dinners, having company, shopping for gifts, holiday baking – the list can be endless! And far too often people run out of time or energy and simply run to the local mall or big box store and frantically try to find some generic piece of plastic crap that fill the shelves and hope the gift recipient likes it.
But gift giving doesn't have to be like this!
There's a big maker movement being reclaimed here in the US; people are once again crafting things with their own hands, making them one-at-a-time in their workshops, studios, and made in America. Artists, artisans, crafters – all of us are honing our skill and craft and making beautiful things that are truly gifts to be remembered.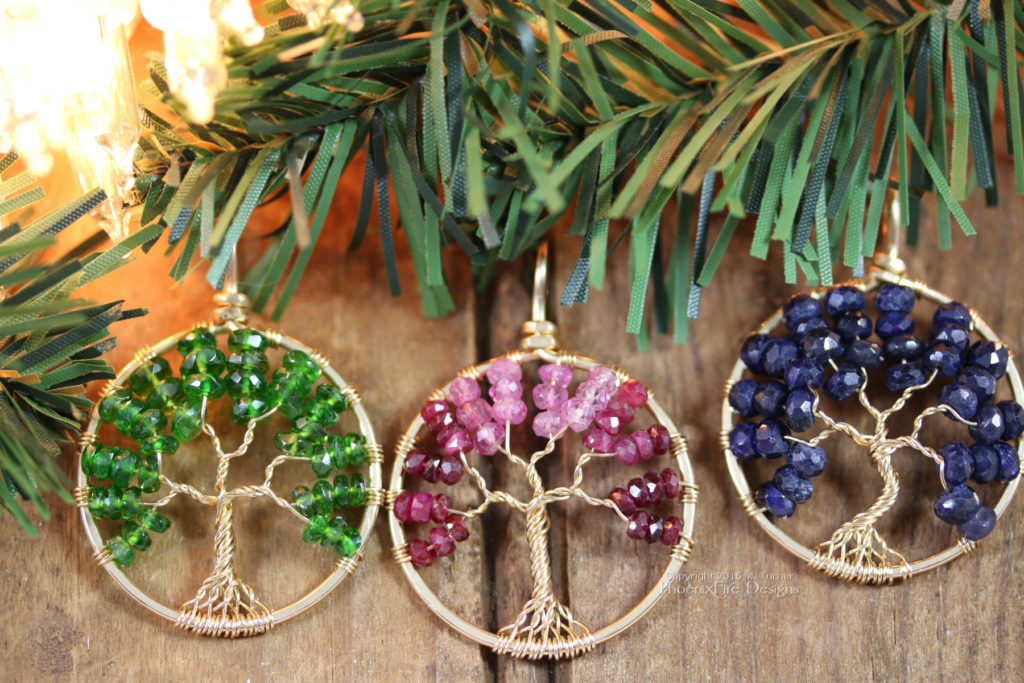 My own shop, PhoenixFire Designs is celebrating TEN YEARS this year on Etsy. It's a milestone I'm very proud of and my commitment to luxury, quality, and beauty remain the core of my business. I love creating unique jewelry; signature pieces that bring people happiness and special meaning. I love knowing that something I made from scratch with my two hands will be something worn and enjoyed for years to come.
The holiday season shouldn't be about who can find the cheapest item the fastest. And I get that in this rush-rush-rush, fast-paced world, it's hard to slow down and take the time to search for something unique and special. But please, as a handcrafted artisan, I implore you to look at options beyond the Big Box stores. Your mother, your sister, your friend – they don't need more Made in China junk. Our lives and homes are full of disposable items, cheaply made of questionable quality and little to no value for the human lives in the factory that churned it out.
Instead, think about supporting an individual with your holiday shopping. The CEO of Wal-Mart doesn't care about you, nor does your purchase impact the millions he already has. But your single purchase with a handcrafted artisan…that's a different story altogether!
Those handmade purchases put food on the table, a roof over the head and gas in the car of REAL people; REAL individuals and families right here in America. It's not an abstract concept, it's as black and white and simple as it gets; support small business and handmade artists and not only do you get something unique and crafted with love and care, but you put money into the hands of a real person instead of a goliath corporation.
And isn't that what the spirit of the holiday season is truly about?
PhoenixFire Designs would love to make your holiday shine! Please feel free to shop our Etsy storefront, or contact us if you'd like something custom, personalized or one of a kind made just for you! We're always happy to accept custom orders.
Miss M. Turner is the owner and founder of PhoenixFire Designs and has been creating handcrafted jewelry, all made 100% from scratch in her Tampa, Florida studio since 2001. Her successful etsy shop celebrates it's 10th year in 2016, with thousands of happy customers all around the world. M. Turner also vends at local markets, craft shows, indie festivals and other art shows throughout the greater Tampa Bay Area and into Sarasota.
You can find her blog at TreeofLifePendants.com, follow PhoenixFire Designs on Instagram, follow PhoenixFire Designs on Pinterest and Shop PhoenixFire Designs on Etsy or Handmade at Amazon.