Dainty, delicate and understated necklaces are a hot, on-trend look right now. Minimal design, simplistic pieces that can go with anything! PhoenixFire Designs has introduced a new line of simple, circle necklaces inspired by the celebrity style, fashion and look you're seeing in films, tv, and on the red carpet right now!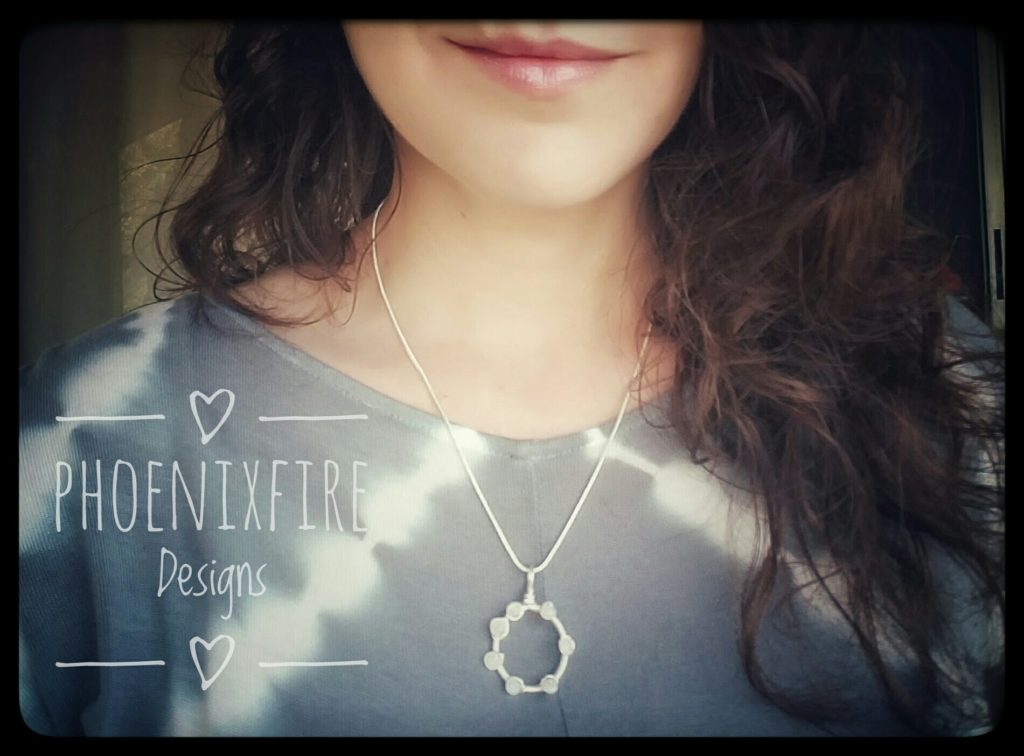 Our take on the Circle Necklace or "Karma Necklace" adds in signature PhoenixFire Designs style with hand wire wrapped natural gemstones on hand hammered unbroken ring frames. The first four available include green opal, rainbow moonstone, mystic blue topaz, and garnet.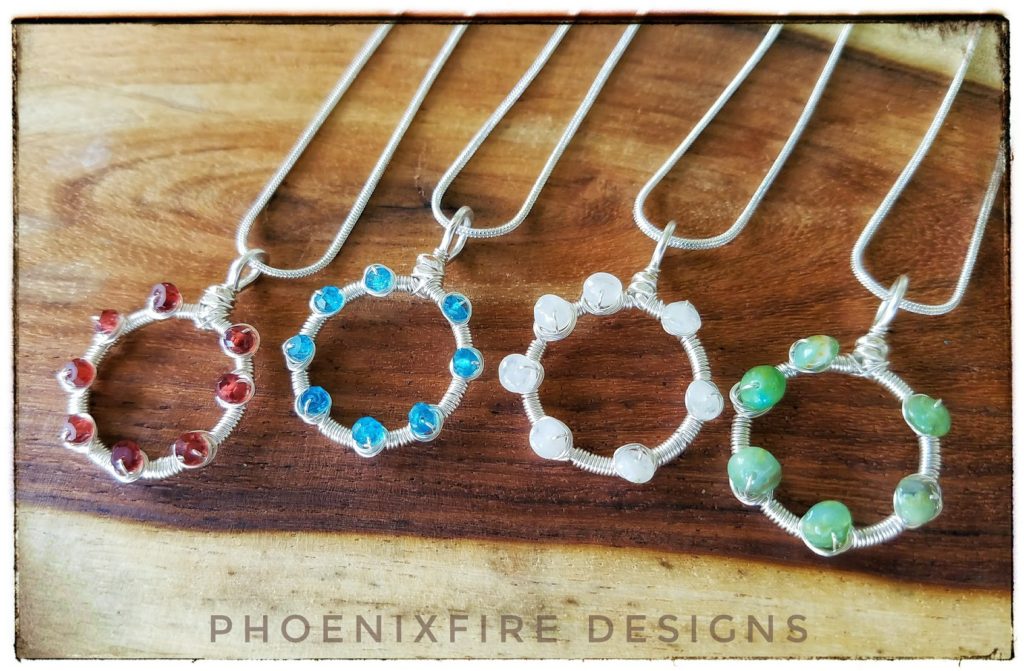 Circles have extensive symbology and meaning. Circles represent infinity; an unbroken circle is never ending, total, perfect, whole, timeless, eternal. Circles have also been used to represent the sun; masculine energy of strength while also representing the soul; the feminine energy of water and the moon. The Earth circles the sun as do all the planets and heavenly bodies; a never-ending dance of symmetry. Circles have been used to mark a life's journey – and the passage of seasons as the Wheel of the Year – and the unbroken concept of birth/death/rebirth throughout myth and religion world-wide. The ultimate symbol, circles are simple but powerful and make for equally simple but powerful jewelry.
Each PhoenixFire Designs Dainty Circle Necklace is formed of hand-hammered wire to shape and harden it, then natural, faceted rondelle gemstones are hand wire wrapped and encircled along the frame, giving each circle pendant a pop of lovely color while maintaining the delicate and understated look of the piece.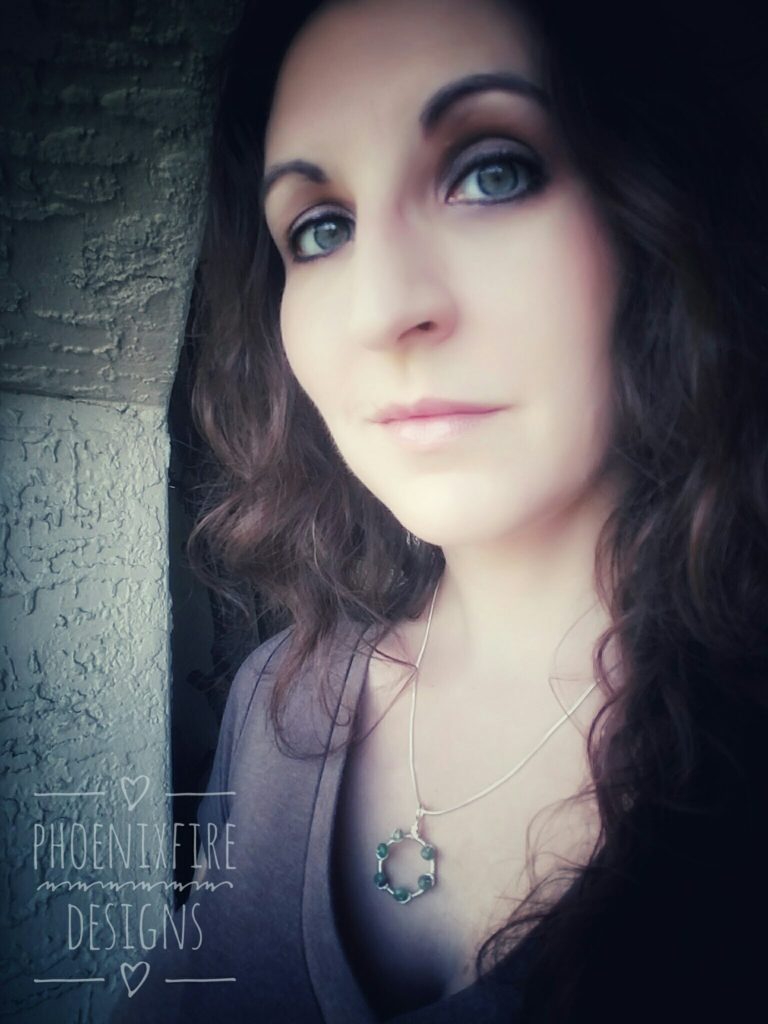 Easily worn as everyday necklace, paired with your favorite shirt or sweater and jeans, they can also be a subtle pop of color for an evening out, paired with a cocktail dress and heels. Vertistle day to night style makes these handmade circle necklaces an affordable, handmade luxury on a budget.
As with all PhoenixFire Designs jewelry, we are happy to customize! Contact us to request a different gemstone, or combination of gemstones (such as family birthstones for a unique Mother's necklace!) And shop all the handmade items available in the PhoenixFire Designs etsy shop!
Miss M. Turner is the owner and founder of PhoenixFire Designs and has been creating handcrafted jewelry, all made 100% from scratch in her Tampa, Florida studio since 2001. Her successful etsy shop celebrates it's 10th year in 2016, with thousands of happy customers all around the world. M. Turner also vends at local markets, craft shows, indie festivals and other art shows throughout the greater Tampa Bay Area and into Sarasota.
You can find her blog at TreeofLifePendants.com, follow PhoenixFire Designs on Instagram, follow PhoenixFire Designs on Pinterest and Shop PhoenixFire Designs on Etsy or Handmade at Amazon.