Hello my Happy Haunts! Welcome to October.
Now is the time when ghosts are present, practicing their terror with ghoulish delight! I don't mean to frighten you prematurely, so I am going to give you a TREAT rather than a trick.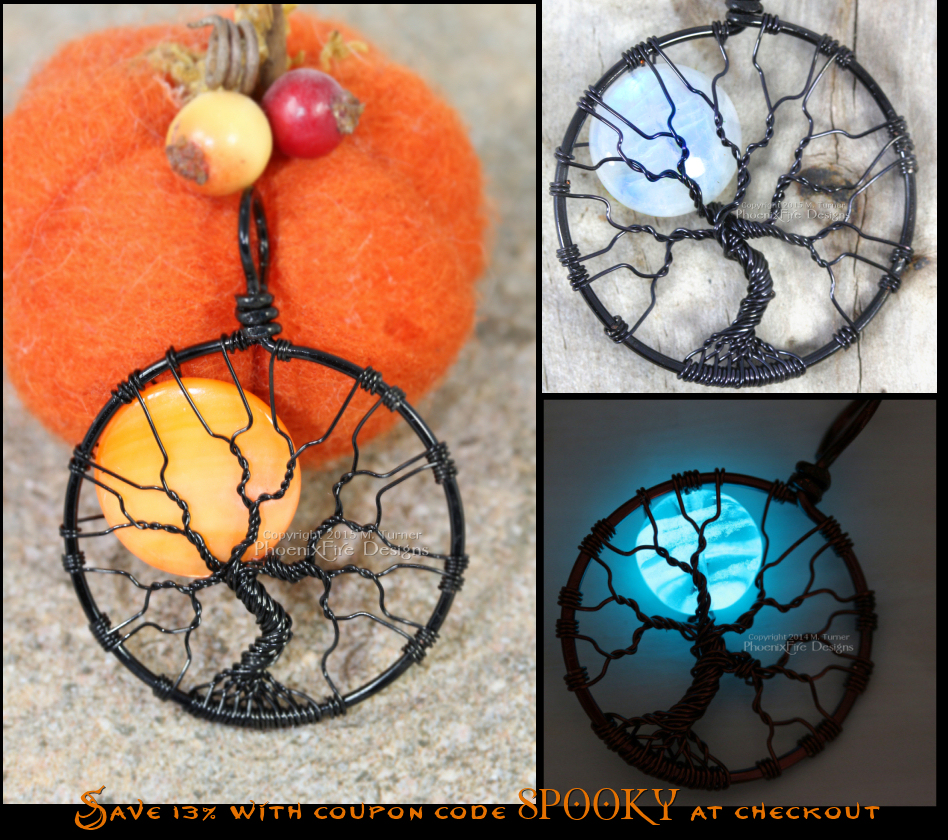 From October 1st – October 4th, save a frightening 13% off ANY PhoenixFire Designs order of $20 or more instantly when you apply code SPOOKY13 at checkout.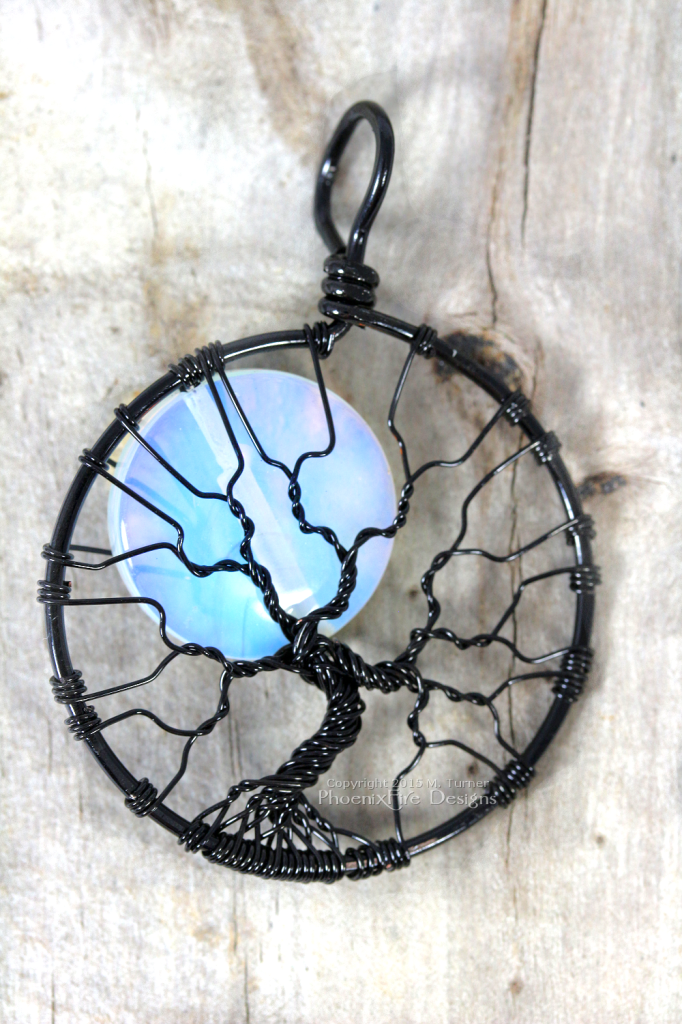 Have you had your eye on my #1 best selling and #1 most favorited item, the black wire wrapped opalite rainbow moonstone full moon tree? Now is the time to save!
Hurry! This offer vanishes October 4th….