Whether you call it Halloween, Samhain, All Hallow's Eve, Harvest or just Autumn, I LOVE this time of year! So it's no wonder that I tend to make a lot of Halloween inspired jewelry in my PhoenixFire Designs etsy shop!
The most classically Halloween of these items is my spooky Halloween Full Moon Tree of Life Pendant. Handmade and wire wrapped in black wire with an orange harvest moon peeking out from behind the bare branches, this one just screams Halloween!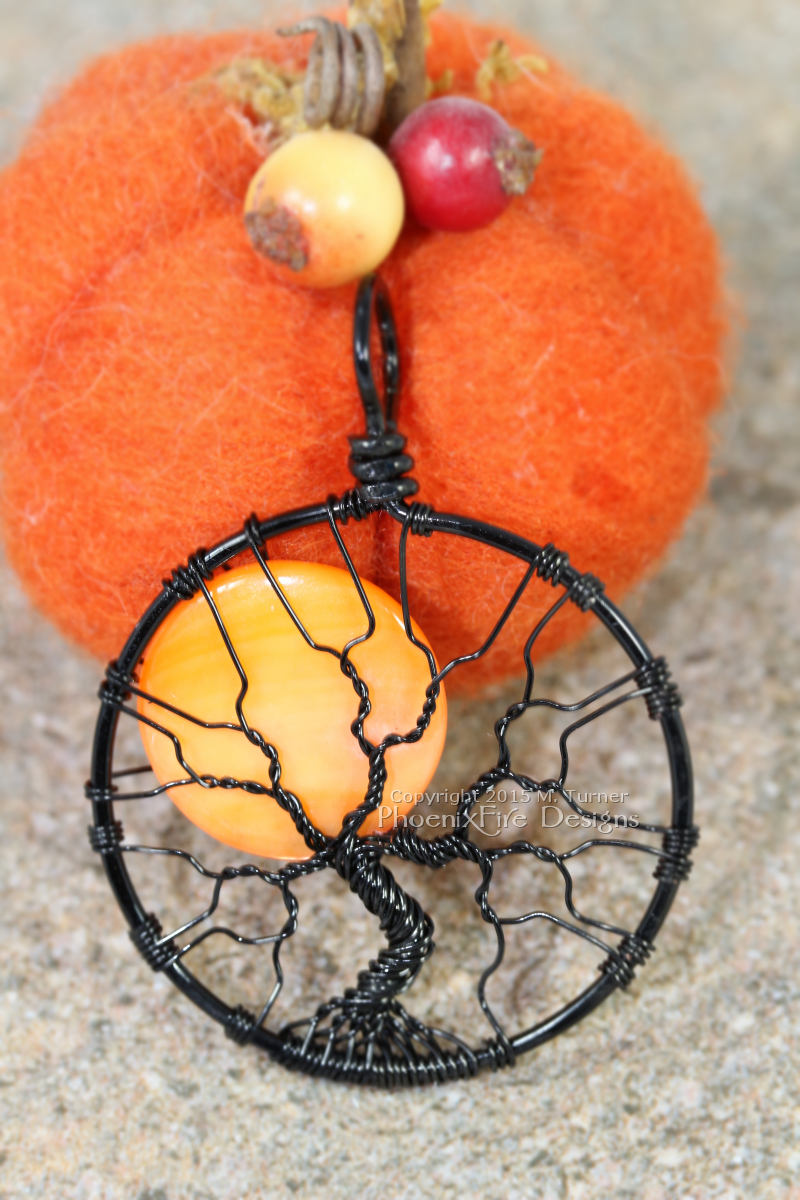 The single most popular item in my PhoenixFire Designs shop by far, is the #1 best selling and #1 most wished for Opalite Rainbow Moonstone Full Moon Tree of Life Pendant.
Though it is available in four wire colors (including silver, gunmetal, brown and black) the black wire wrapped version is the most popular. What I like about this piece is that it's wonderfully suitable for Halloween and more gothic styles but it's also striking and lovely enough to be worn all year long!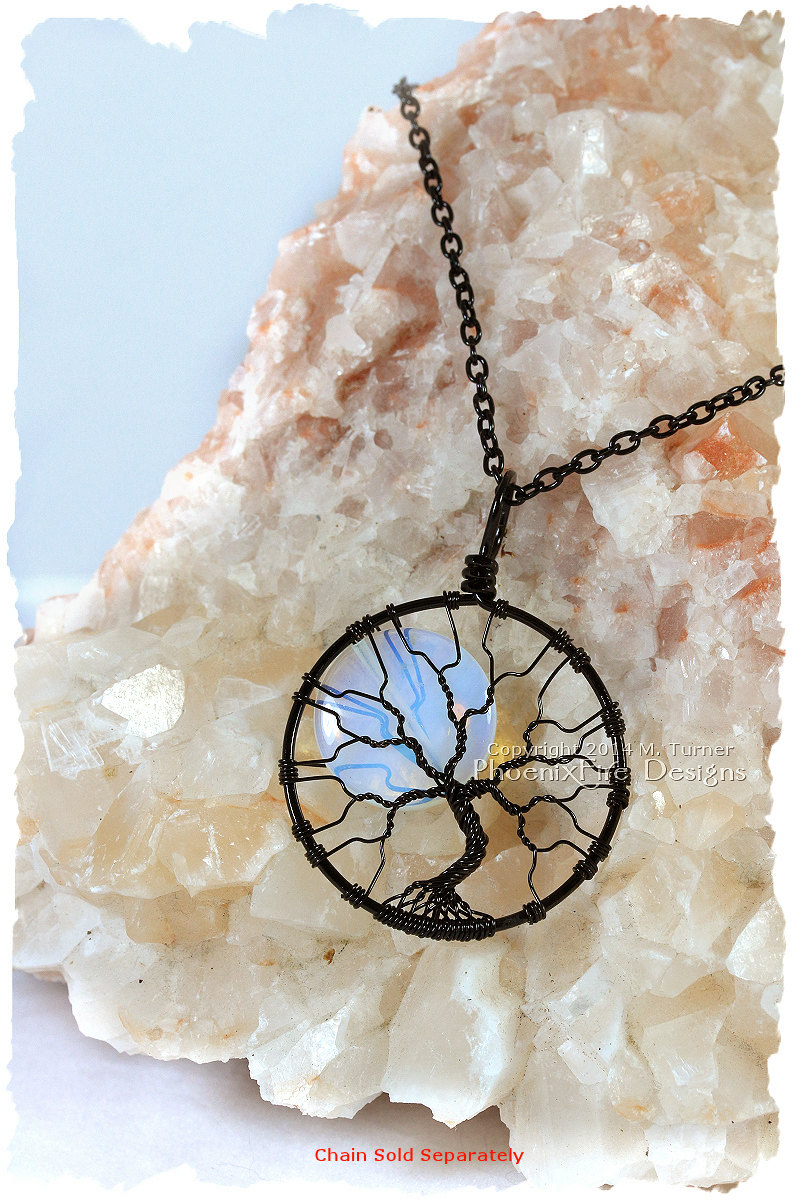 Another fun item that is inspired by Halloween but can be enjoyed throughout all seasons is my Glow in the Dark Blue Moon Tree of Life Pendant! This is one of several permenant glow in the dark necklaces I have in my shop and this specific tree of life pendant features a teal blue moon that is a glowing blue moon after exposure to light!
When I think about Halloween, one of my favorite symbols is owls. And I love Owl Jewelry which is why my Owl Full Moon Tree of Life Pendant is a subtle Halloween accessory. Wire wrapped in a mixed metal, two-tone combination of brown and copper, and featuring a large opalite rainbow moonstone full moon, a copper owl sits perched in the branches of the tree. This wise owl can almost be heard to call, "whoo?" on a chilly Autumn or All Hallow's Eve night! (Also available as a Black wire wrapped opalite full moon owl tree and a Copper and Silver Opalite Moonstone Owl Tree of Life Pendant.)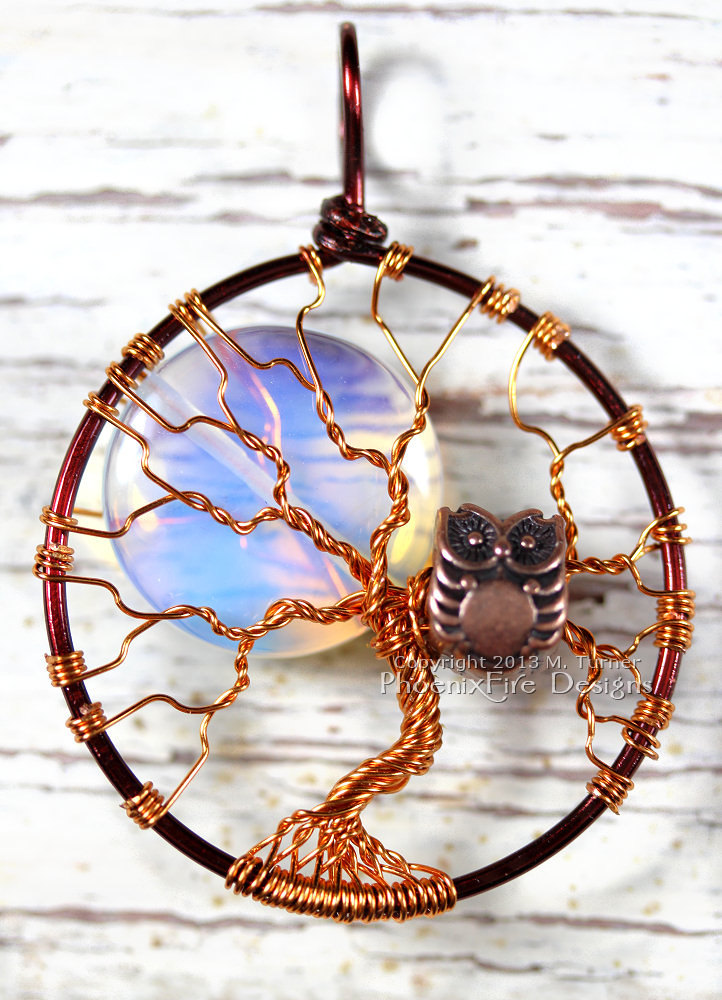 This is just the barest tip of the Halloween iceberg!! There are so many more Autumn Accessories, Harvest Moon Necklaces and Halloween Pendants and Jewelry in the PhoenixFire Designs shop just waiting to be discovered!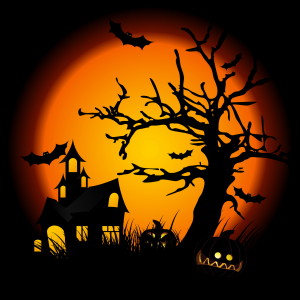 Shop PhoenixFire Designs on Etsy – or Contact us for Custom Jewelry!