Following up on my recent post about Halloween Crafts, here is the big item I made. I was inspired by this Halloween Edgar Allen Poe Wreath.
Here's what I ended up with!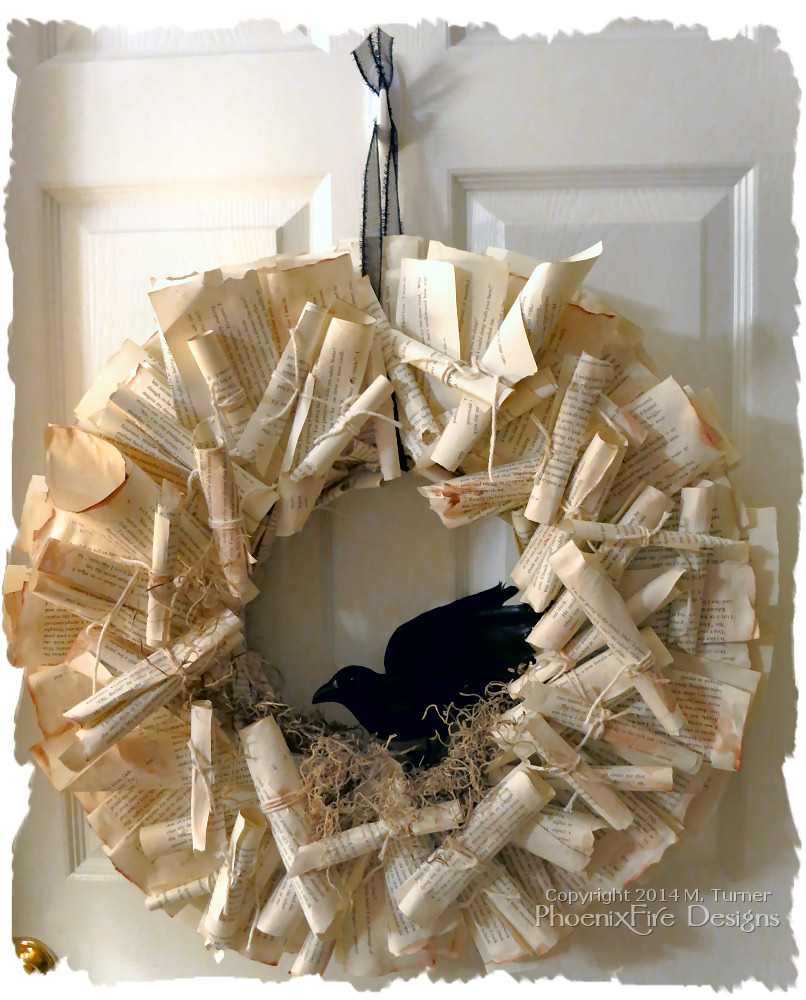 To make it, I used the general directions on the link above. I started with a foam wreath form I got at Michael's. And I picked up a trade paperback of Twilight at GoodWill for $1.34. (Hey, it had to be a book I didn't mind destroying!!) Layers upon layers of pages both front and back of the wreath. Then I also tore strips to fill in around the inside "ring" of the wreath to hide the white foam in the center.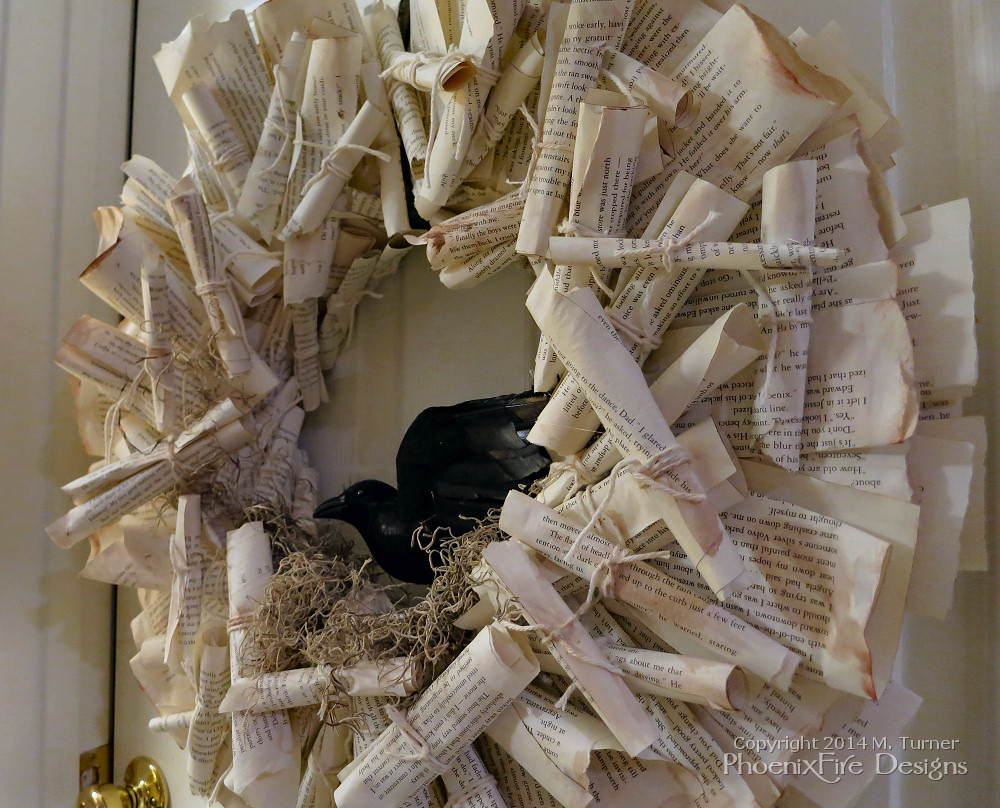 I then curled up pages and tied them with string and glued them on to the top. I filled in with more pages as I felt I needed. I did a little bit of watered down brown "aging" to the edges of some pages and tinting some of the pages as well just to give it some depth.
Then I added a little bit of craft moss and finished it with a raven figure I also picked up a Micheal's. The feet were wired together, so I cut it and straightened the wire and pushed it firmly into the foam frame. That was enough to hold it solidly in place.
To hang it, I finished with a decorative ribbon .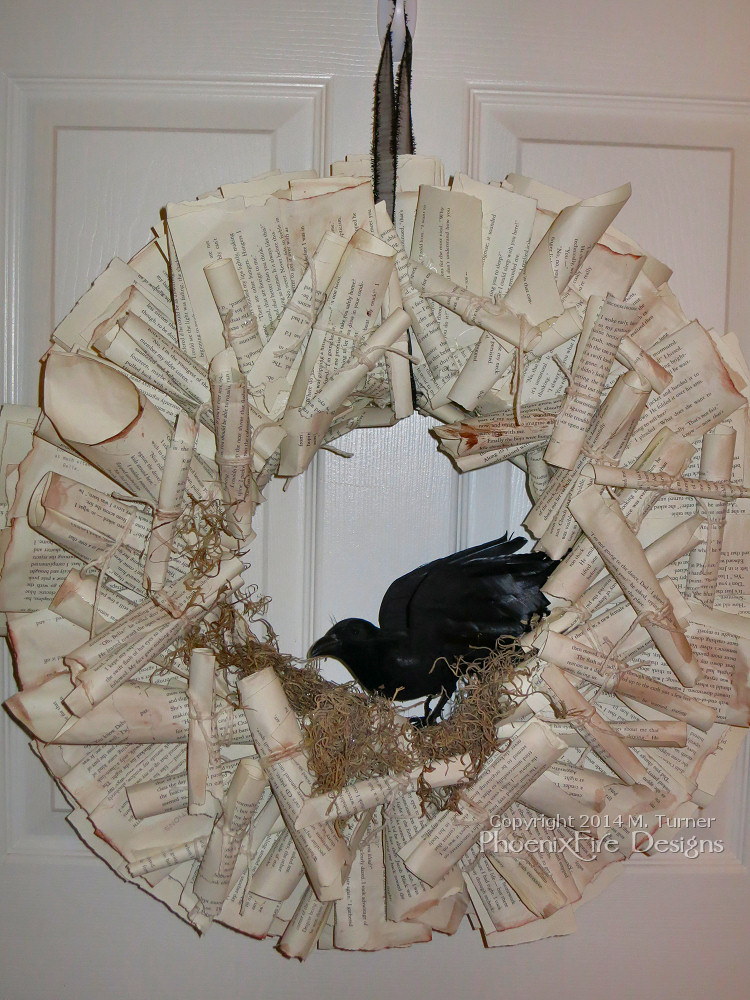 It took probably about 300 pages of the book. Keep in mind, these are larger-than-regular paperback pages too, so plan on using up pretty much ALL of a book in making this. It took me about two weeks total work time. I would do it in stages since it was very time consuming and there's only so long you can work with hot glue at a time without burning yourself and calling it a day! LOL
I found it best to prepare the pages in batches because it always took way more than I thought it would and when the hot glue was flowing, I didn't have time to stop and fold pages after each glued in piece.
I was so pleased with how it came out!