Here's a look at some Halloween crafting I've done recently! Lots of vintage inspiration and Edgar Allen Poe and The Raven inspired pieces.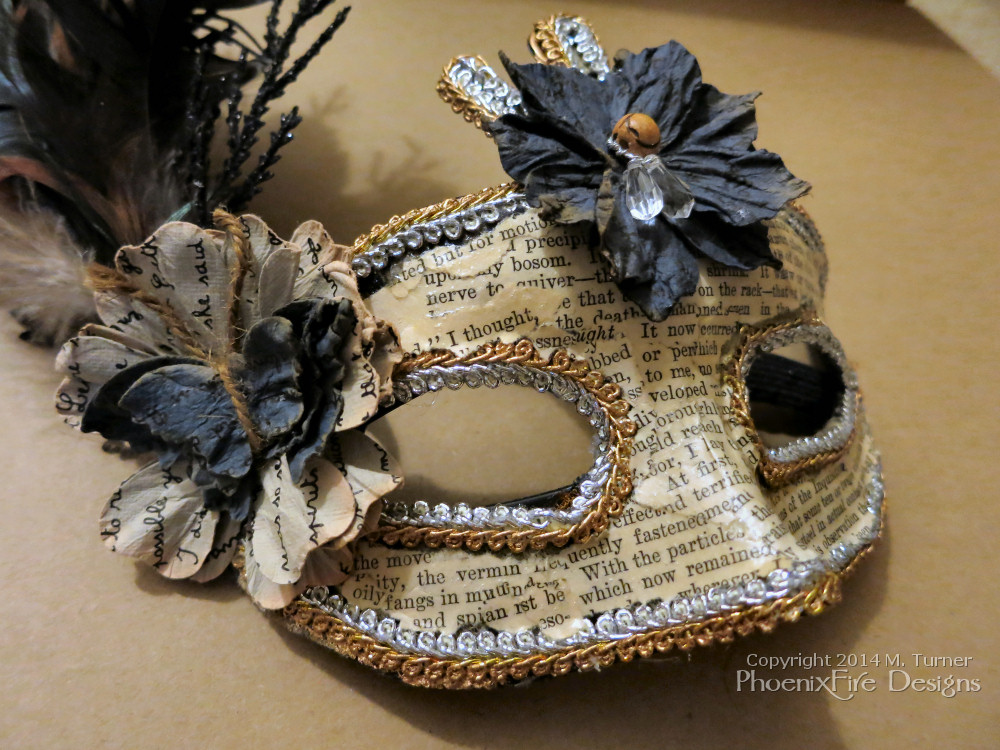 I took a standard mask and added to it making it a vintage, gothic book inspired Masquerade mask! I used real pages from an old Edgar Allen Poe book and decoupaged them across the face. Then using paper flowers with newsprint/handwriting motif, I accented it and added a crystal drop as well.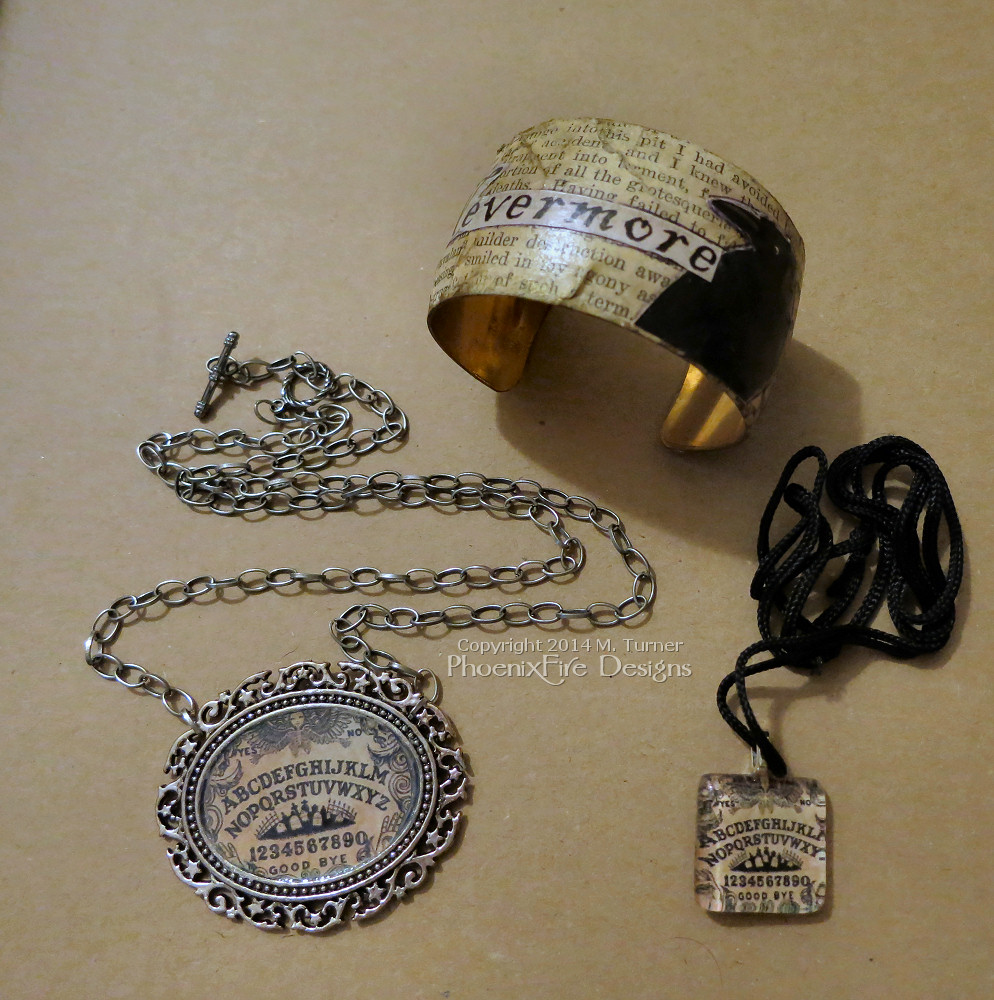 A trio of Halloween jewelry including a Gothic inspired Ouija Board necklace in gunmetal, a Spirit Board glass tile pendant and an Edger Allen Poe The Raven "Nevermore" brass cuff bracelet.

I took a plain journal and decoupaged real pages from an old Edgar Allen Poe book on the cover giving it a rough, ragged torn edges look. Then I added an image of a blackbird – a raven perhaps? – sitting on top of a pumpkin in front of an orange, harvest moon.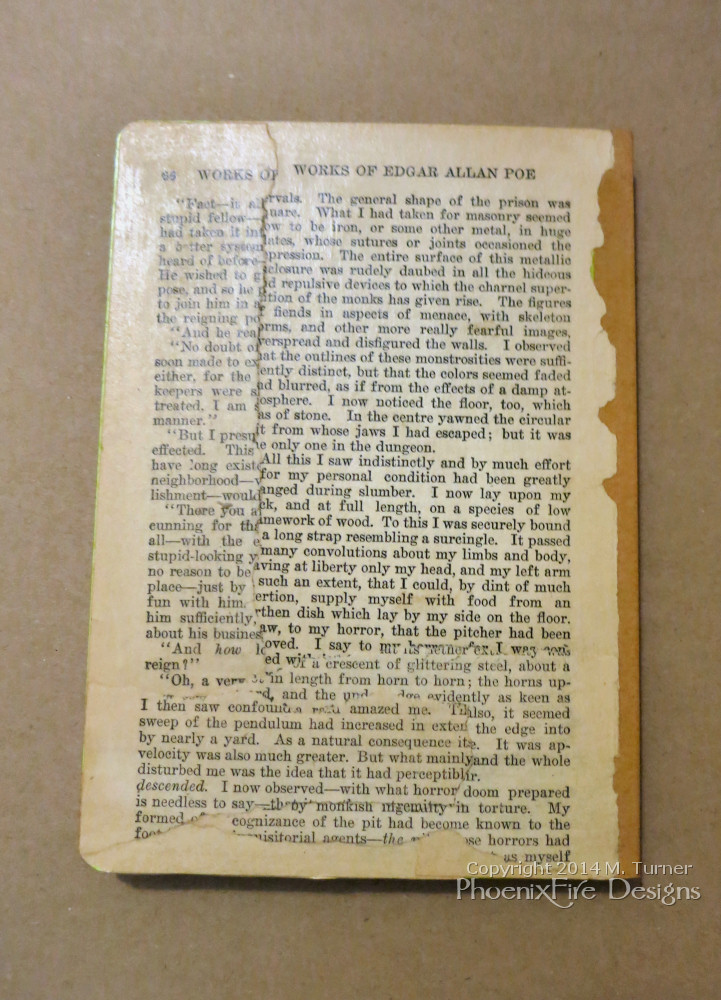 The back of the journal was decoupaged in more book pages as well.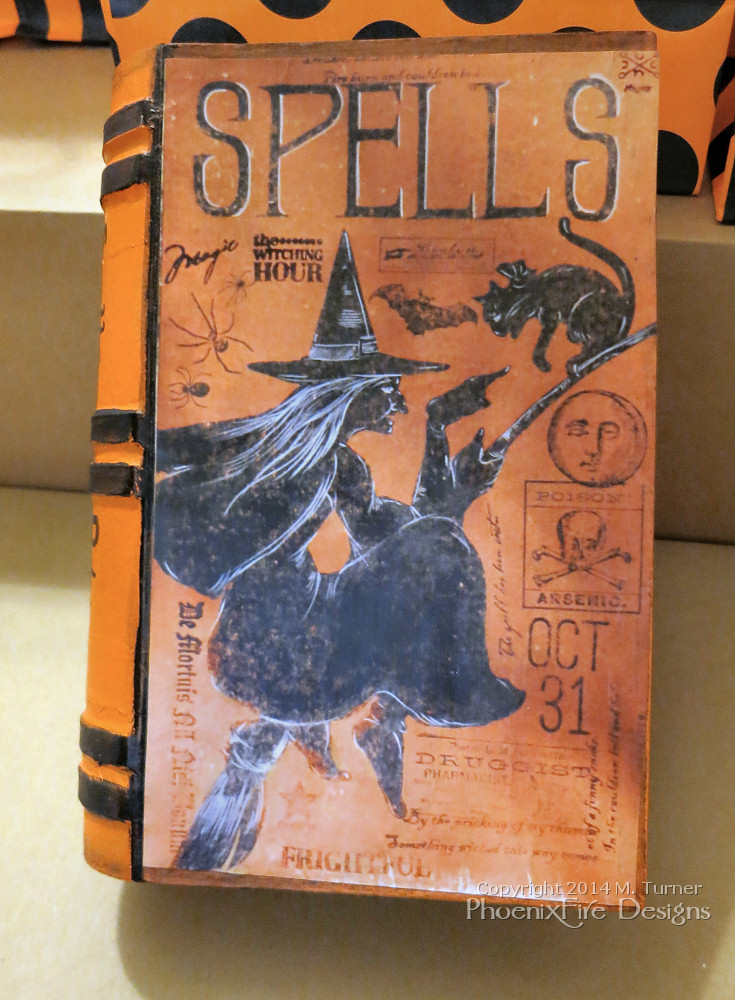 This witch's book of spells started with a paper mache form that I painted orange and black accents and covered the front with a witch flying a broom image.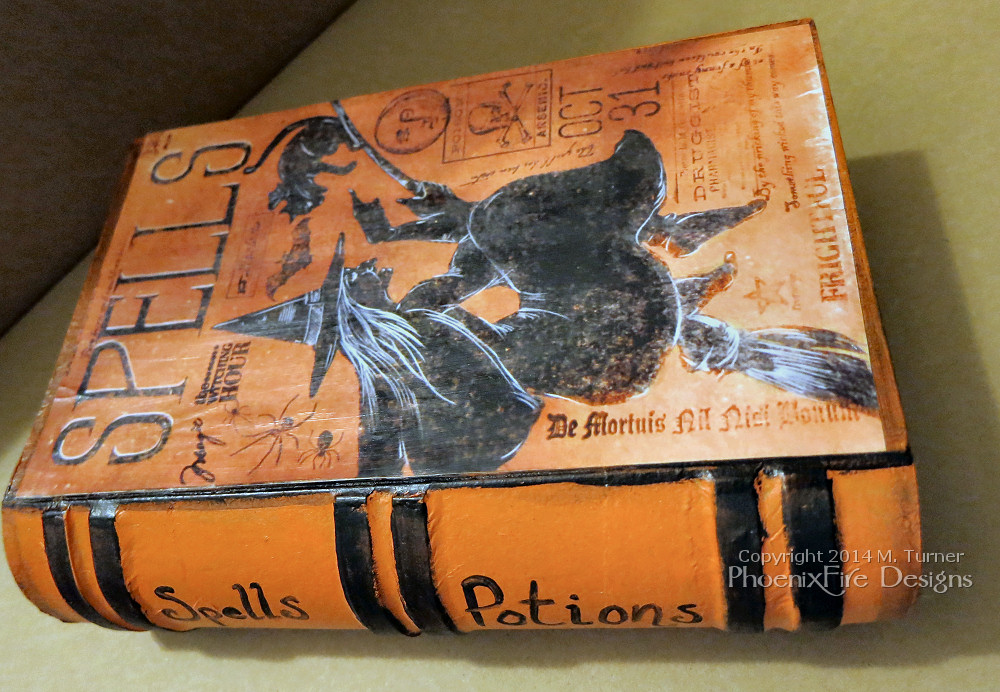 On the side of the spellbook, I hand painted "spells" and "potions" and detailed the spine in black accents.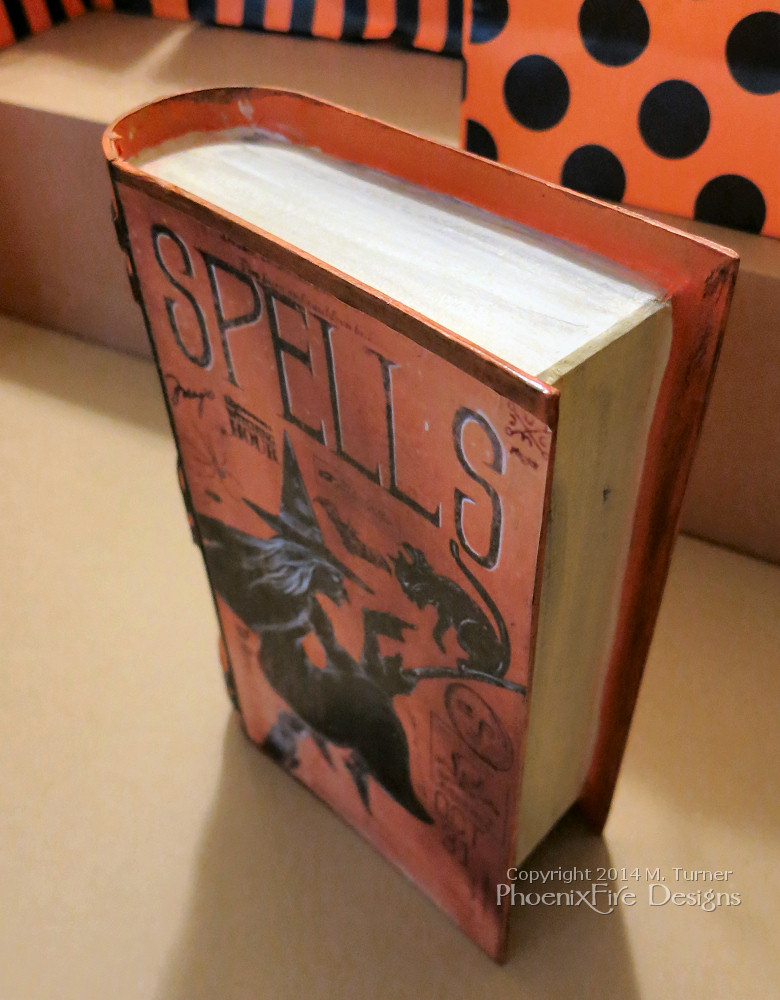 And the "pages" of the book were first painted a cream color and then dry brushed with a fan brush in a black to give the illusion of pages.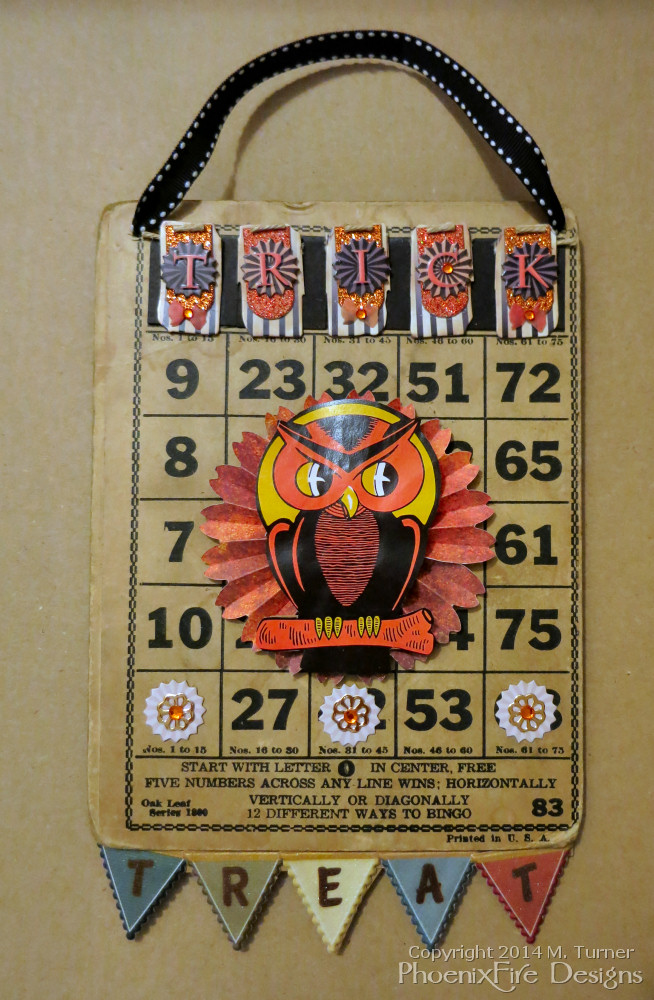 I took a vintage Bingo card and made a paper rosette and added a vintage owl drawing. I spelled out "TRICK" across the top and "TREAT" on the pennant stickers across the bottom turning it into an adorable hanging sign!
I love Halloween and it's so fun trying new things! I learned a lot of new techniques making these items and bought a lot of new supplies too. (Can you ever have enough craft supplies? LOL)