HOLIDAY SHIPPING DEADLINES
I know people don't want to think about Holiday & Christmas shopping yet. BUT…as everything is handmade by my two very human hands, there is more lead time required than grabbing something made in China from Wal-Mart. Especially factoring in shipping.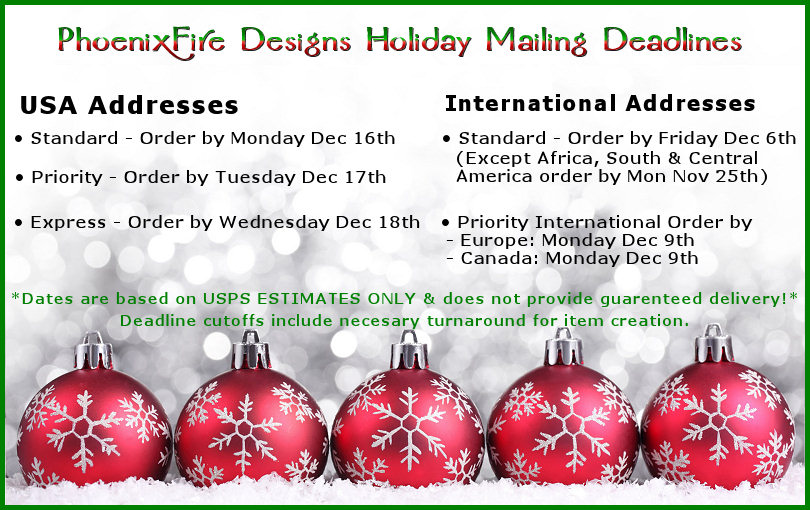 INTERNATIONAL ORDERS REQUIRE THE MOST TIME. International orders shipping first class (standard) mail MUST be received by FRIDAY DECEMBER 6th. That is only ONE MONTH from now!!
And Africa, South and Central America – even worse, your orders need to be in by MONDAY NOVEMBER 25th for Christmas delivery.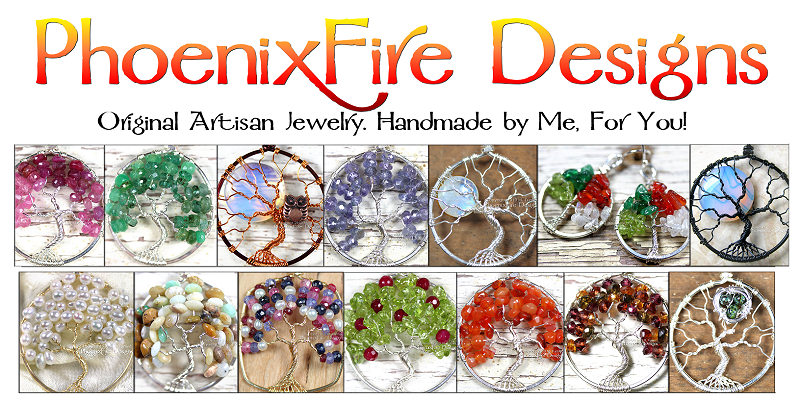 So RIGHT NOW is the time to start planning and getting in your holiday orders!
www.PhoenixFireDesigns.etsy.com