I thought I'd show off the yarn and felt flower Halloween Wreath I made as part of the Mini 13 Days of Halloween swap for my partner, michelleandbean.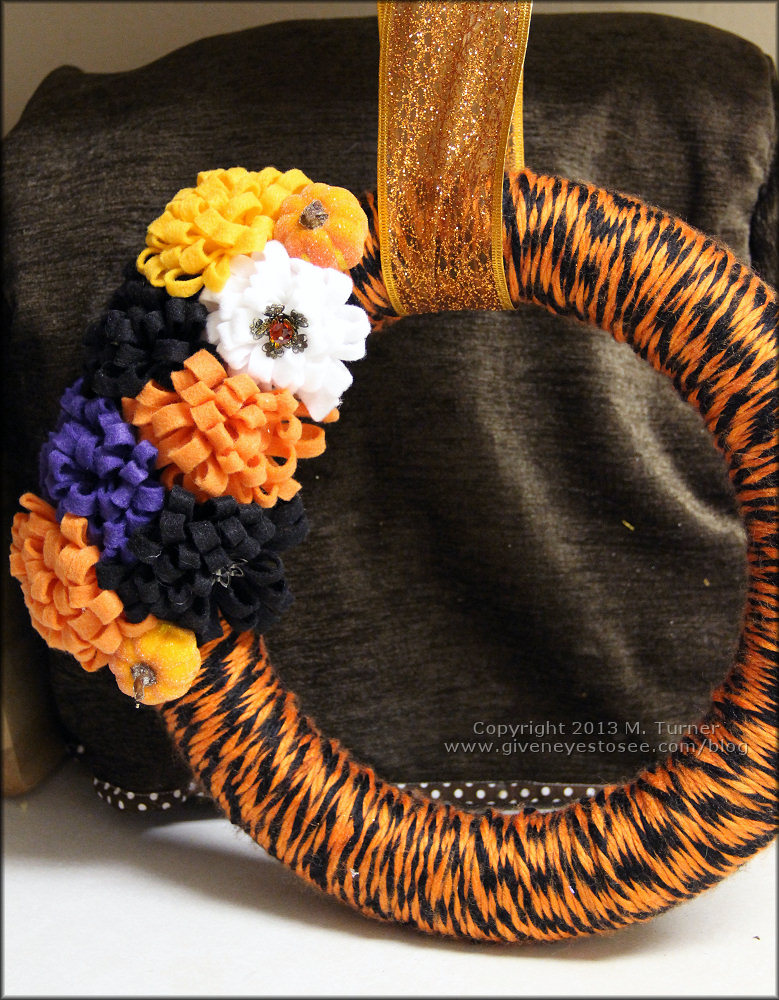 I started with a foam wreath from the floral department of Joann's. Then I bought some black/orange colored chunky yarn and spent the next hour wrapping it. LOL After that, I went online and googled how to make some felt flowers. (I used this technique in making them. Simple in steps, but time consuming and man my fingers got tired cutting all those strips out of the felt! :D) Made up a bunch in suitable Halloween colors (orange, black, yellow for harvest, purple and white) and glued them on in a cluster on the wreath.
Next, I added some metal bead caps and swarovski crystals to some of the flowers to give them a little extra sparkle. To finish it off, I hot glued some small little pumpkins in with the flowers and added a sparkly ribbon to hang it.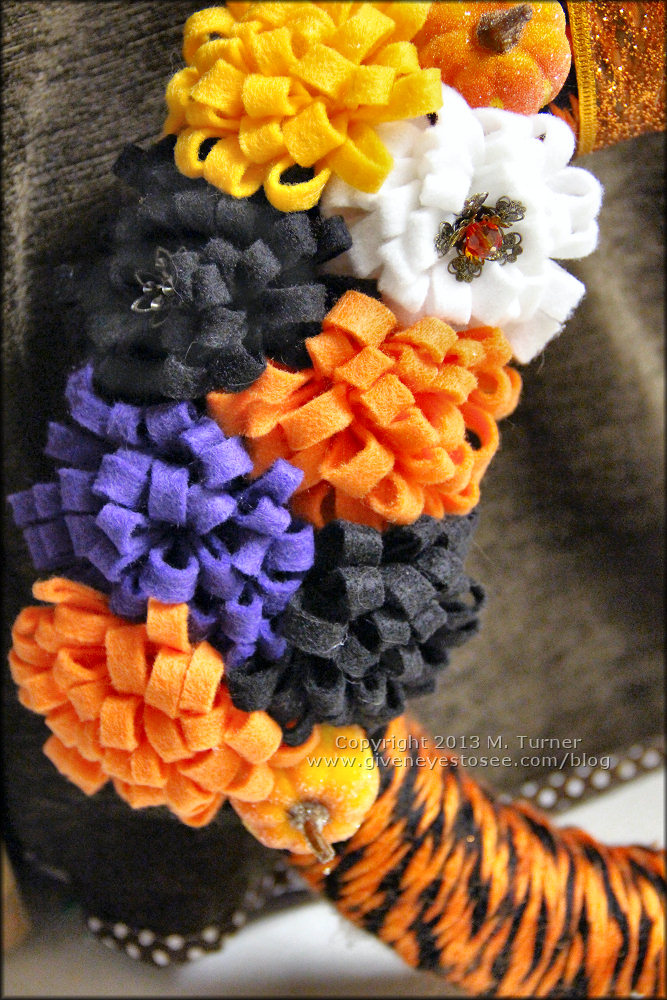 This was a lot of fun because it's not something I've ever done before. I learned as I went and I was so excited it came out so awesome! ;D