I am featured today HERE today on the Original Self Taught Artists blog!!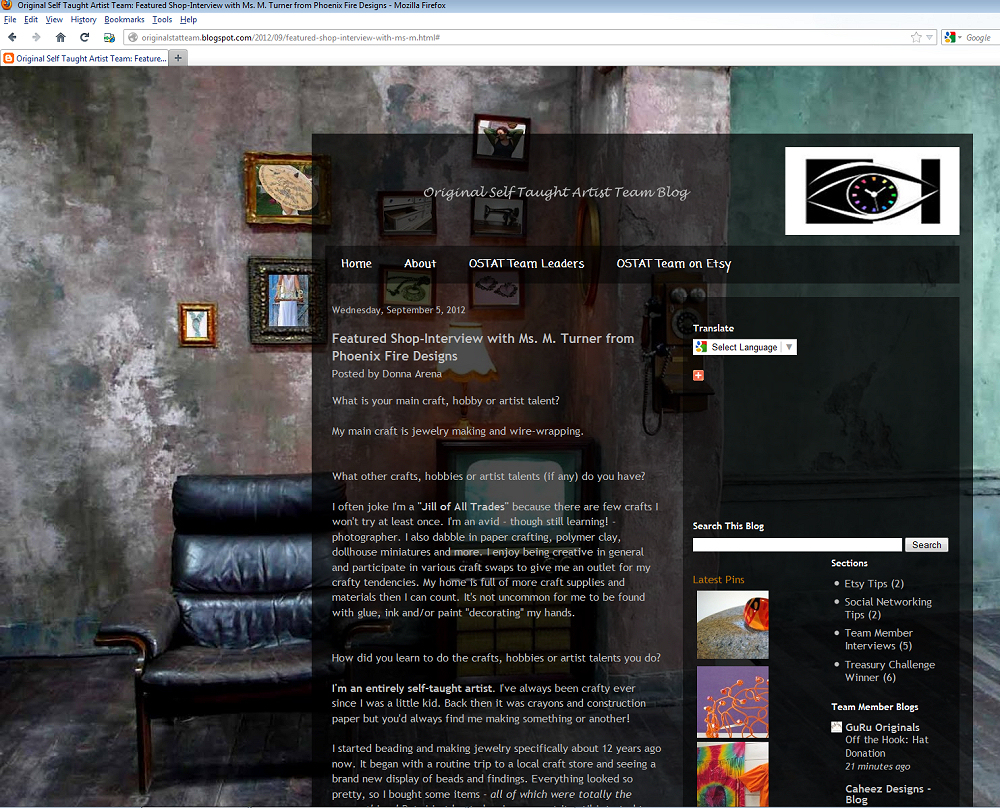 Original Self Taught Artists (or OSTAT) is a great team on Etsy centered around those of us who are, well, self-taught artists! 😉 It's a very friendly team focused on helping each other and promoting fellow artists.
I was interviewed a couple weeks ago and my feature is live today on the blog. In it, I talk about my shop, my creative process, how I got started, tips for new shop owners, my hobbies and more. It's a really great article and I hope everyone will head over and take a read.
Thanks to OSTAT for the chance to share my story and I'm honored to be featured on the blog!