I won the Artbeads.com Jewelry Design Star! My Halloween Moon Tree of Life Pendant was the winning design. My feature on Artbeads.com is live today.
Congratulations to Miss M Turner!

Artbeads is proud to present our Jewelry Design Star, Miss M Turner! The owner of PhoenixFire Designs has turned her hobby into her job and her passion, which all started 12 years ago when she started beading. Since her first attempt at making jewelry (when she bought all of the wrong things!) to now, Miss M Turner's craft has evolved. She enjoys working with gemstones and wire to create Tree of Life pendants, which has become the design she's best known for. It's still her favorite design to make. Since starting her Etsy store in 2006 and focusing on it full time, she is dedicated to ensuring that her customers walk away with a smile every time. See more beautiful jewelry from PhoenixFire Designs on Etsy. You can also catch up on what's new on their blog and Facebook page.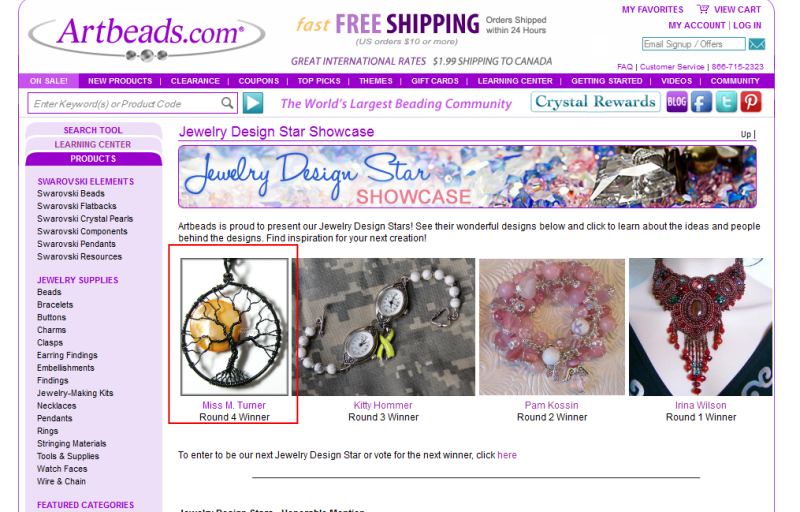 I am so excited and honored to have won! Thank you to everyone who voted for my pendant and to my wonderful customers for your continued support!