As I've mentioned before, in addition to my jewelry, I'm also a crafty person in general. I enjoy a wide variety of crafts, craft projects and crafty hobbies. I also participate in a lot of craft swaps on Craftster as a result.
Recently, I needed to make bookmarks for someone. At first, I wasn't sure how to go about it. I tried a few different types and didn't like any of them. Then I wound up hitting on a great style; simple but with a wonderful result. I used my Cuttlebug, an assortment of embossing folders, a brayer (rolled brush for stamping), an assortment of rubber stamp inks and some assorted ribbon.
Here's the result:
First, I ran the pre-cut bookmarks through various embossing folders to create a pattern and design. Next, I inked up my brayer with ink and rolled over the embossed image. Because it's raised texture, you get interesting levels of color intensity. I repeated this process with different colors on the same bookmark until I liked the layered look of the colors. Finally, I punched a hole in the top and looped an coordinating ribbon to finish it off.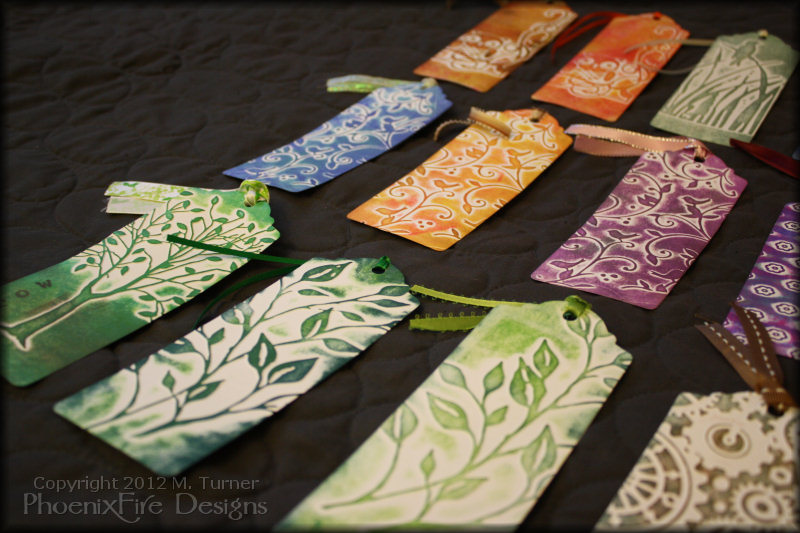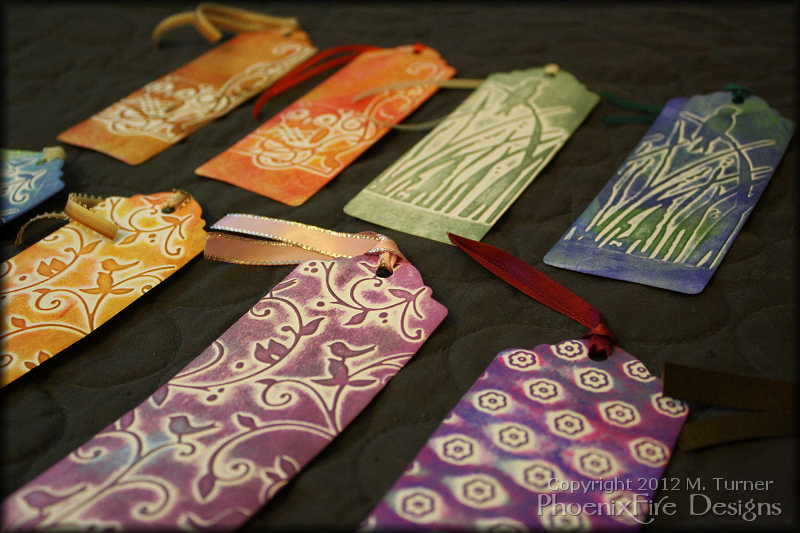 I found it was best to do them assembly-line style; all the embossing, then all the inking, etc. It took probably a couple hours all told but doing it a second time would probably be quicker. It's an easy, afternoon project!