My Under A Halloween Moon tree of life pendant has been a HUGE success for me. People really love it. And in the past, I've offered other versions of the "full moon" style on a very limited, custom order basis. That, however, has changed.
Now you can also order two additional versions; Under A Full Moon (silver wire with a white moon) AND "Once In A Blue Moon" (silver wire with a blue moon.) This completes my full moon "trilogy" as it were. 😉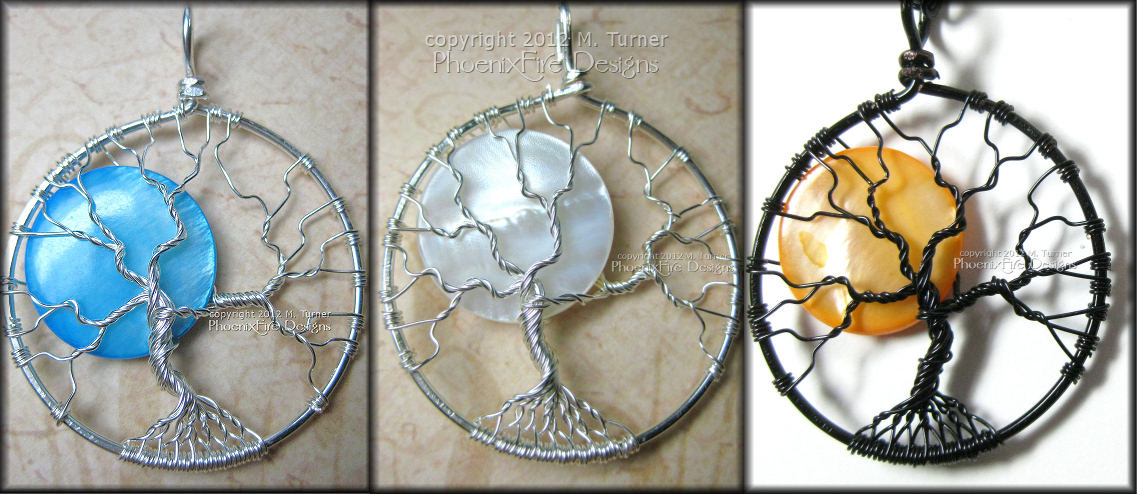 All three are now permanently available as made-to-order pieces in the shop!