This Steampunk necklace features a vintage inspired Penny Farthing bicycle charm in brass, accented with watch gears, roses, butterfly charm and crystal on 18″ chain.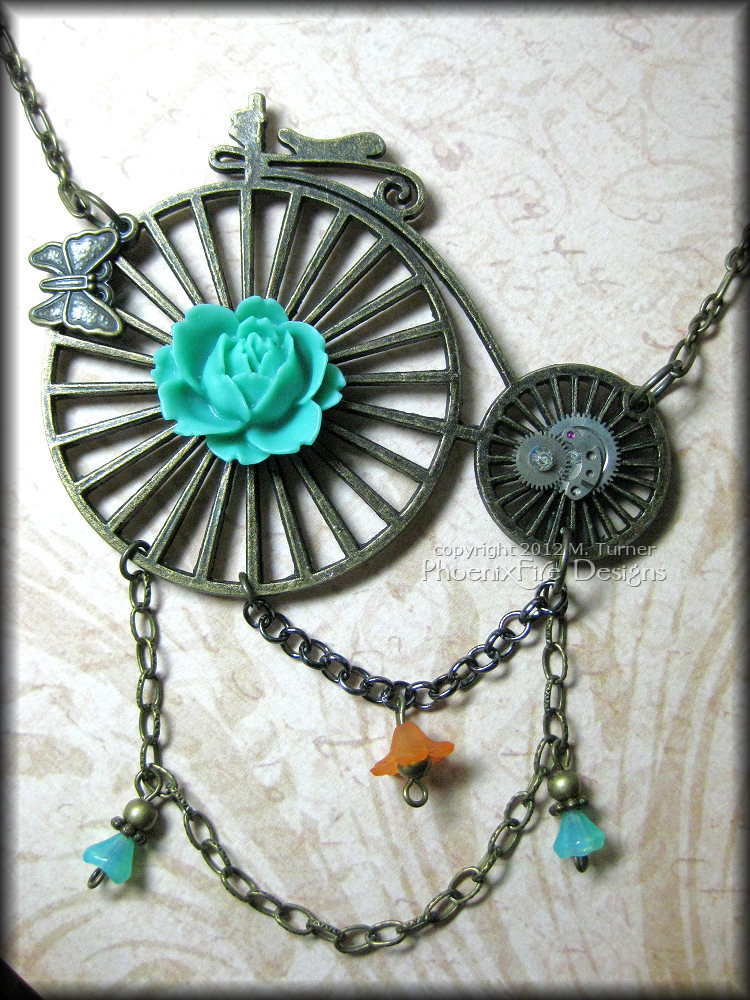 This piece starts with a large, decorative Penny Farthing bicycle pendant in brass (or antique, aged gold color) measuring 3″ at it's widest and 2.5″ at it's tallest.
I have then embellished it with several accents including a large aqua/turquoise blue rose on the front wheel, genuine watch gears on the smaller back wheel (including a genuine, precious ruby in the clock movement), and a tiny Swarovski crystal in the gears.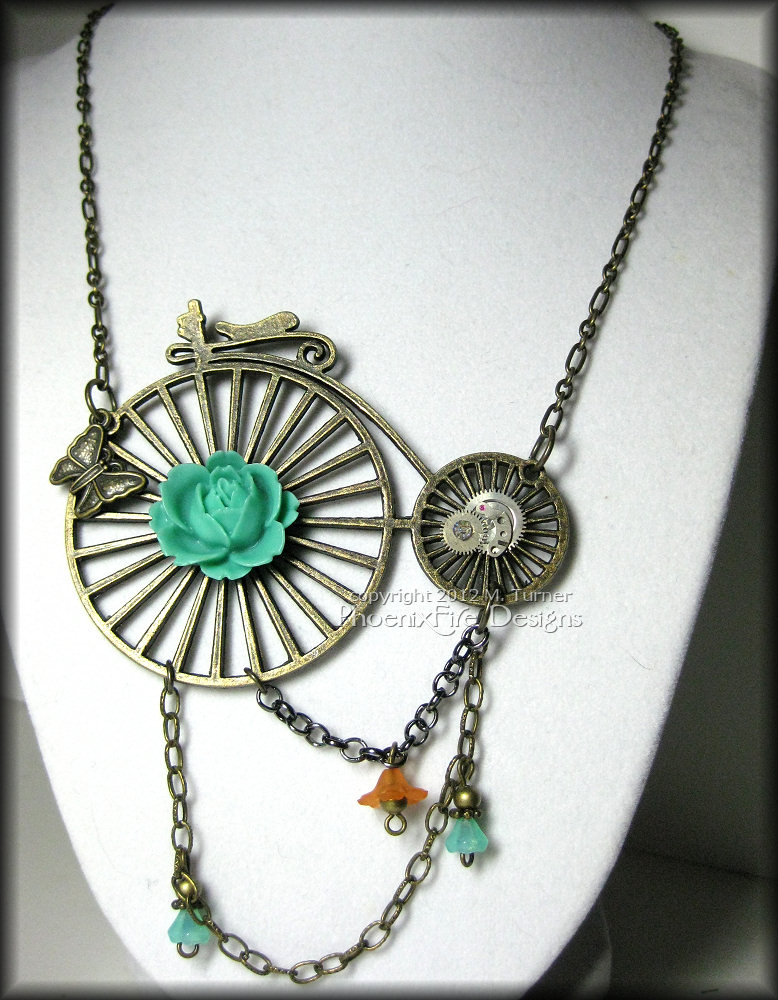 There is also a butterfly charm added to the front wheel and two chains dangling from the bottom. The chains are mixed metals; one is a textured brass chain, the other, a silvery black metallic. Small, matching flowers in aqua/turquoise and orange/peach hang from the chains.
The pendant is finished with a 3-in-1 bronze chain and spring ring clasp with a total length of chain plus pendant of approximately 22″
It's fun, whimsical and has a nice Victorian/Vintage style and feel.
Available in the shop HERE