I had a customer contact me in regards to a pair of 14k Gold Vermeil and Peridot Bali-inspired earrings I had made and sold. She really loved them and wanted another pair just like them. In addition, she wanted a bold, matching necklace and bracelet. We discussed her vision and I showed her my ideas and off I went!
I recently finished the set and I think it's stunning.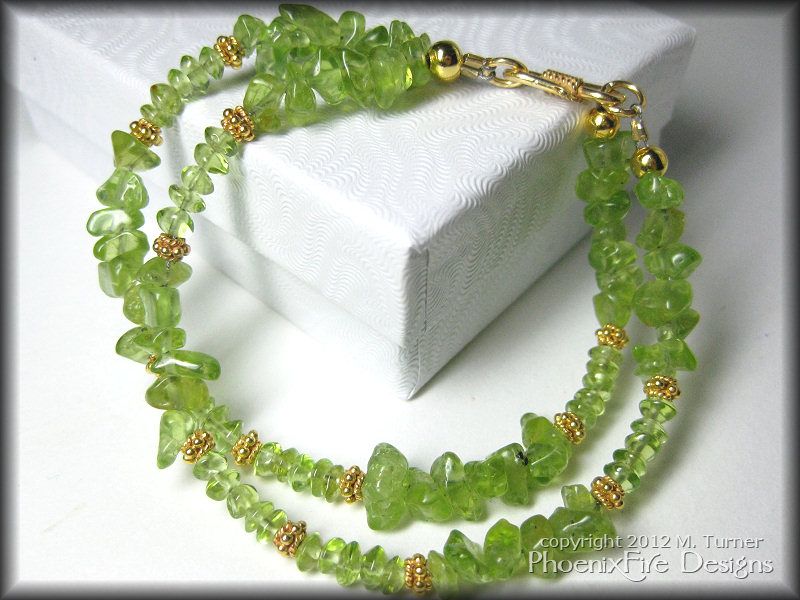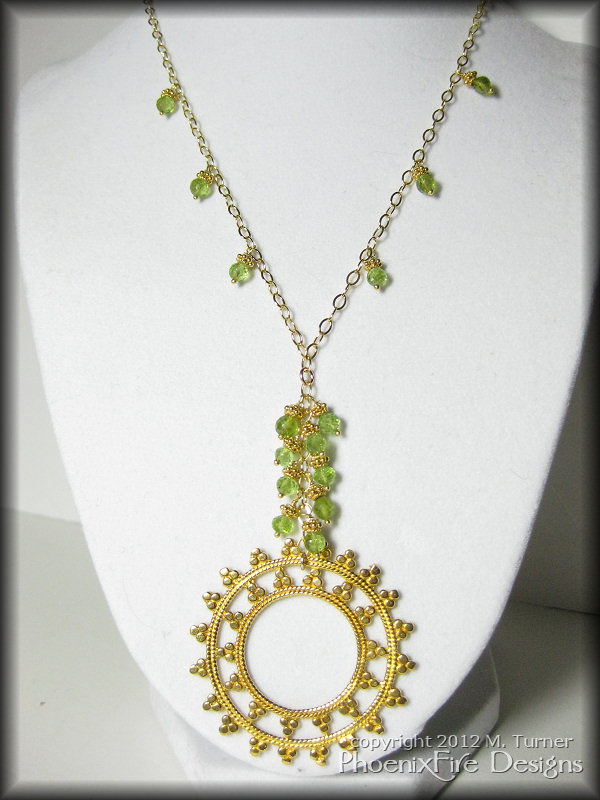 This is a big, beautiful, set featuring very high-end materials. Vermeil is pure gold over sterling silver, making it beautiful and wearable. The peridot is all micro-faceted and in a stunning, rich, Spring green color. Together, they are just exceptional. Every piece of gold, from ball-tipped head pins, the detailed spacers, to clasps to chain is real 14k vermeil gold or better. The giant focal pendant is 23k vermeil gold!
This amazing set is an example of a luxury custom request. The buyer wanted something truly special and I was excited by the chance to create something so lovely. If you're interested in your own custom order – be it high-end like this, or something within a budget – please don't hesitate to contact me. I love creating unique, personalized creations!