Gorgeous microfaceted mystic quartz rondelles in a beautiful pale mint color are stacked on .925 sterling silver pins and dangle from .925 ear wires.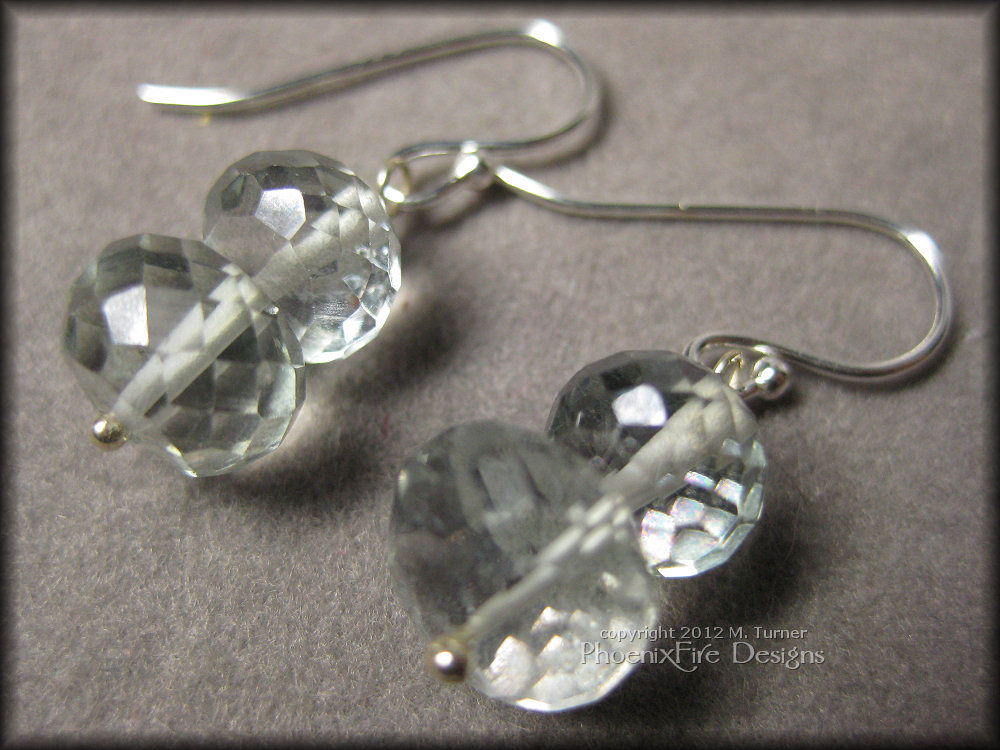 Natural Gemstones are GREEN MYSTIC QUARTZ Micro-cut and faceted big rondelles. AA –Top Quality. Very pale, very delicate color. I made a pair for myself after seeing how lovely these stones were. They're so simple but elegant.
The color is hard to describe as it changes depending on the light and what's near it. They can look minty, or pale aqua or sometimes look smokey grey or icy silver. I find I wear them all the time and that because the color is so icy and delicate, they go with everything!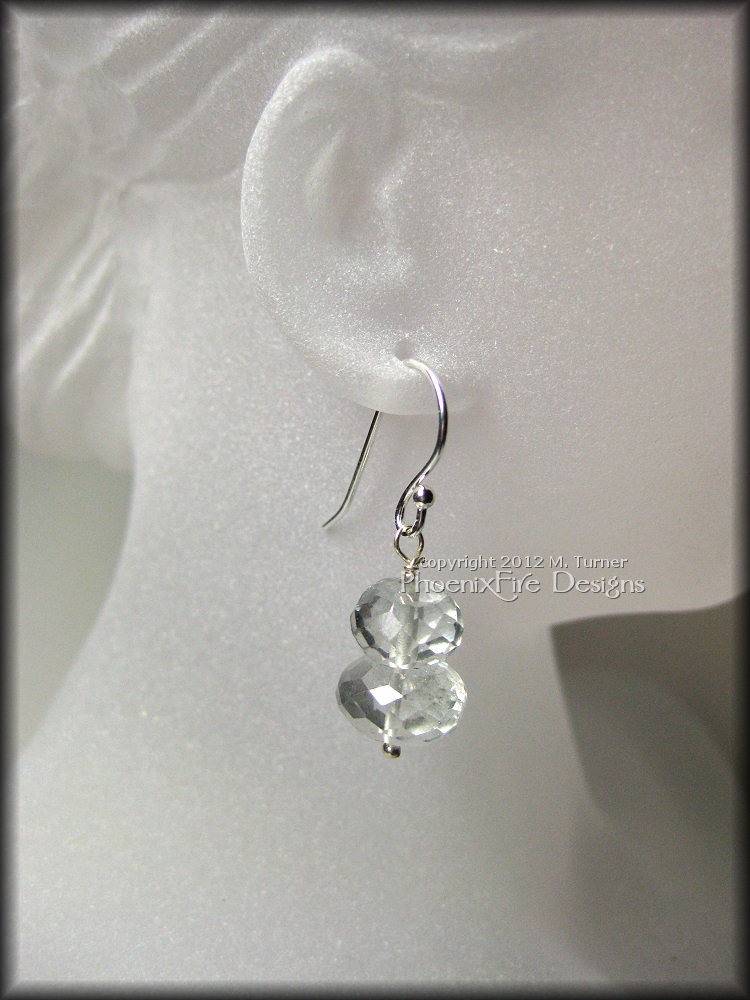 Earrings are a total length of approximately 1″ Rondelles are approximately 7-8mm with a slightly larger on bottom and slightly smaller on top. Ear wires are solid, stamped .925 sterling silver.
Earrings available HERE in the shop!