I normally do wire wrapping (especially my tree of life pendants) but I had a customer ask if I could make a pendant that was like a peacock feather but in the same style as my trees. I really wasn't sure how that was going to work but I gave it a go and here's what I came up with.
(Click either for larger)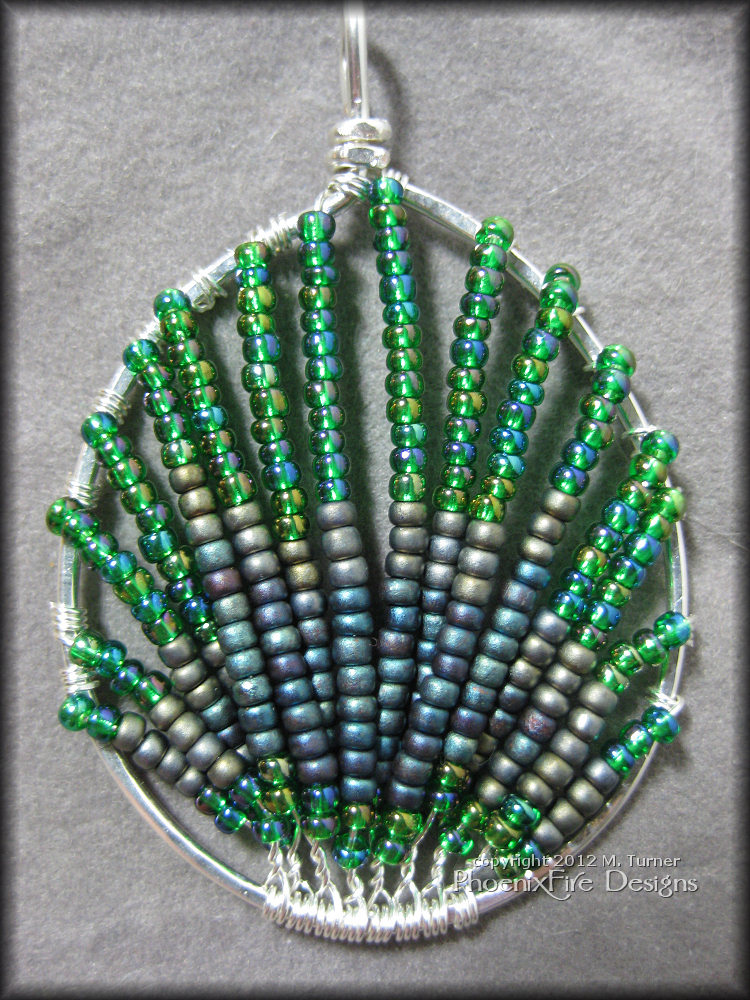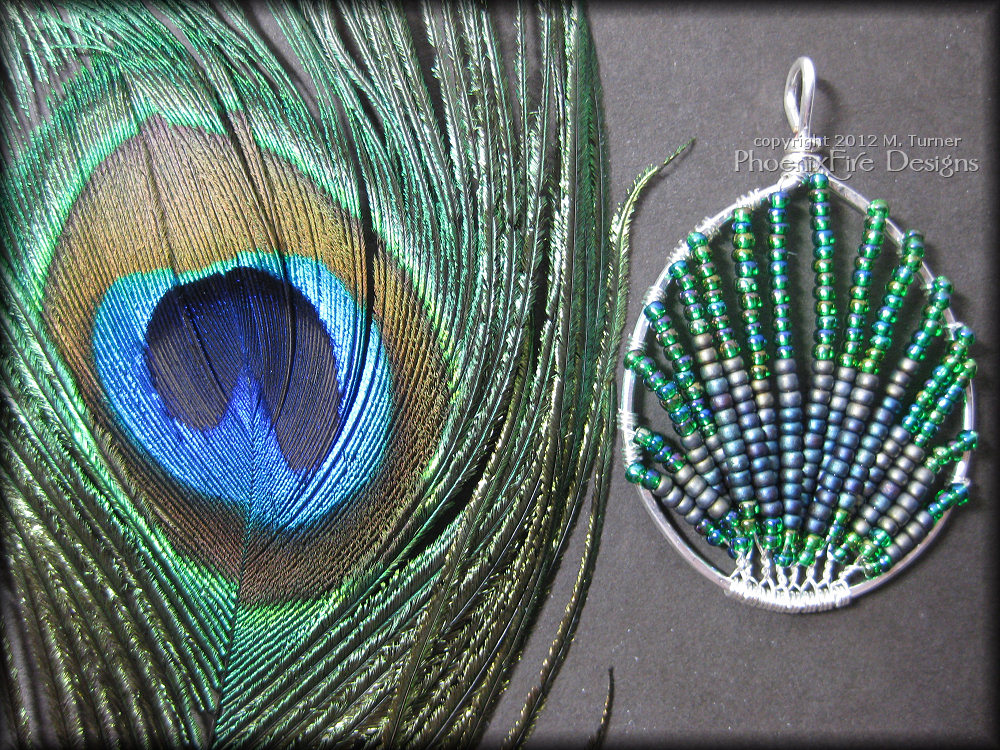 I used 26 gauge non-tarnish sterling silver plated wire and tiny, Japanese seed beads in several colors. I tried to get the general color pattern of a peacock feather but of course, it's a little abstract. I know if it were actual seed bead work, it could be almost photo-realistic, but this is supposed to be more wire style.
I think it came out pretty good. It was a lot of work and lots of little fiddly bits due to managing all the seed beads at the same time. But I'd love some thoughts on it too since it's something different for me. Feedback, suggestions, etc. appreciated!!