I love making custom pieces based on customer specifications. In this case, a special Family Tree as a Christmas present. This was the birthstones of the family as a gift to the customer's wife, all set in 14k gold fill wire.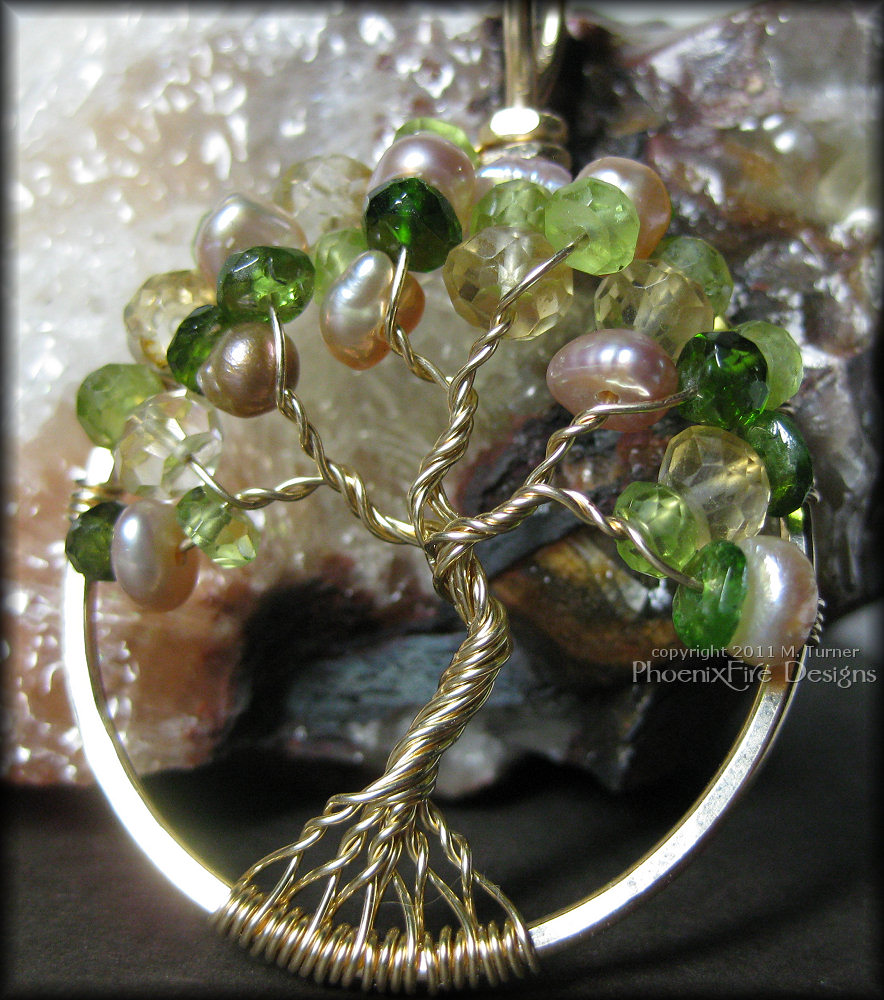 Birhtstones featured are:
May – Chrome Diopside (as alternative to emerald)
June – Lavender fresh water pearls
August – Peridot
November – Citrine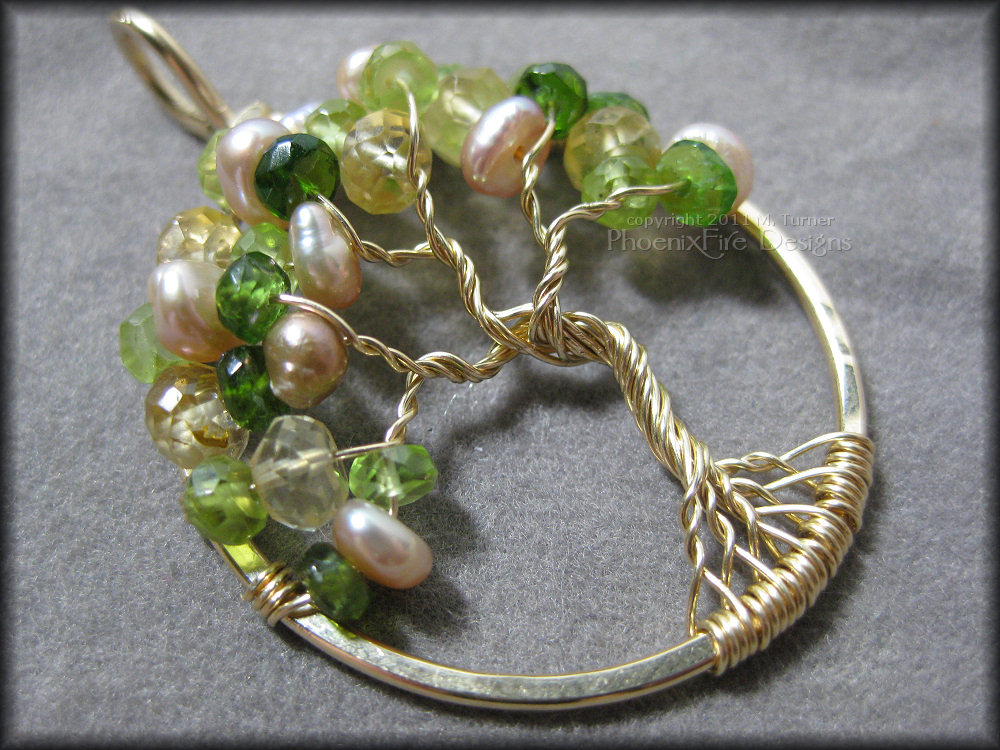 Have something special in mind for someone you love? A Family Tree or a Mother's Tree? Maybe you want to honor and celebrate those who have passed with a Memorial/Remembrance Tree. Let me make something beautiful and one-of-a-kind for you as well!