Because everything I make is made by hand, it allows me to fully customize and personalize pieces. One of my favorite things to make are custom pendants that incorporate birthstones for Mothers and Grandmothers.
This piece features the birthstones of March (semi-precious blue topaz in substitution for aquamarine), July (precious Ruby), and August (semi-precious peridot) all together in non-tarnish, sterling silver plated wire.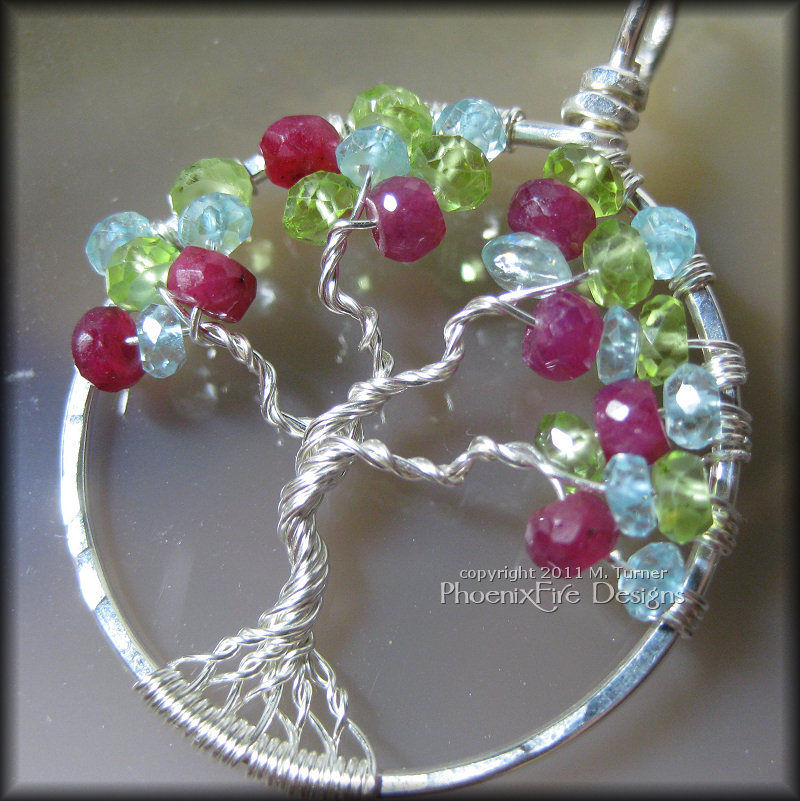 From the happy customer:
As the recipient of this piece, I can attest to its amazing quality and beauty. One that left even my husband speechless. This is going to be one of the most meaningful and breathtaking presents I am giving this year.
This makes for a treasured, heirloom piece that has deep, personal meaning and brings joy to the wearer. I made a custom birthstone tree for my own Mother and she never fails to smile when someone compliments her on it and she can say it represents her daughters.
If you'd like a piece made especially for you, with birthstones of family members, or in memorial of those who have passed, just contact me. I'd love to make something that makes you smile and reminds you of your loved ones too.