Stunning Tunduru (Tundra) Sapphire in a range of reds, oranges and browns make up this gorgeous Tree of Life Pendant in Sterling Silver Wire. Tunduru Sapphire (also known as "Tundra Sapphire") is like the most perfect riot of Autumn colors.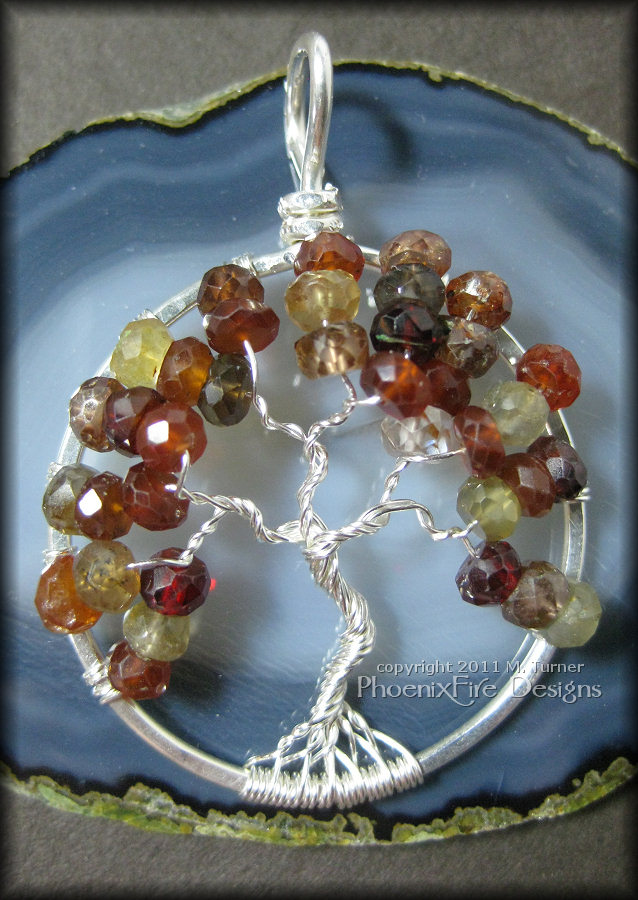 The Tree of Life is a concept that's been featured in myth, story and legend literally all around the world. Since ancient times, people have used variations on the theme. Connecting all things – the realms of the spirit, the physical, the Divine and the mundane – the roots of the Tree and the branches touch all things and bring them together in harmony.
This pendant is handmade using painstaking wire-wrapping techniques. Hand hammered silver wire frames and encircles the pendant, and then sterling silver plated, non-tarnish wire is used as the roots, trunk and branches of the tree.
Tunduru Sapphire (also known as "Tundra Sapphire") is named for the region of Tanzania where sapphire and other gems are mined. Tunduru Sapphire is actually a mix of gemstones including andalusite, hessonite, sapphire and garnets of varying colors- pyrope, almandine, spessartite, grossularite, hessonite, rhodolite. This mix gives it the amazing color range that makes it so sought-after. Tunduru Sapphire contains both precious and semi-precious stones.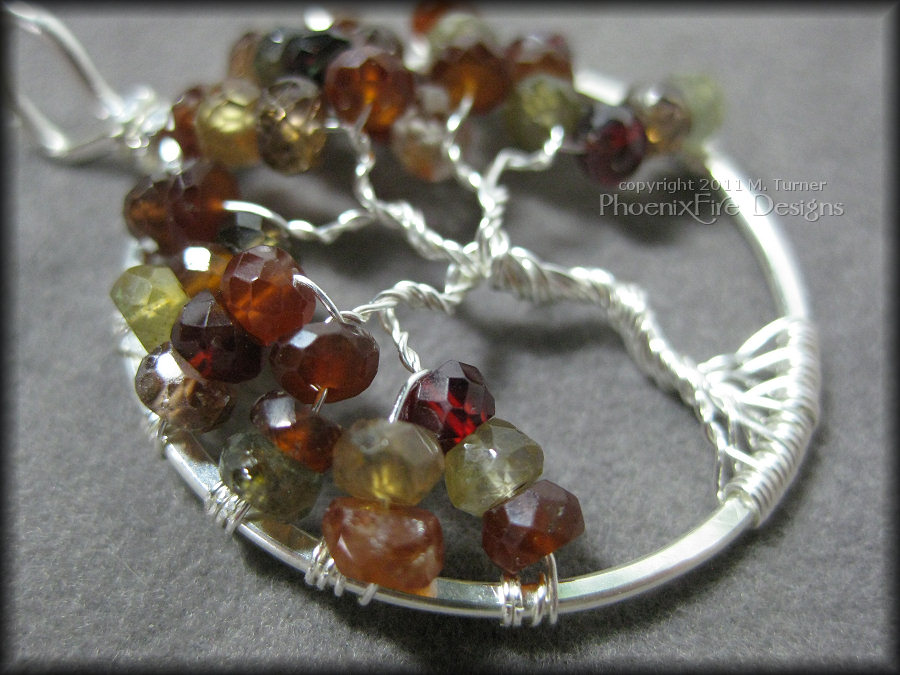 The Tunduru Sapphire gems in this piece are stunning. Micro faceted and a range of rich, saturated color. Just like the most stunning Autumn trees. Because the gems were so delicately drilled, I had to use a very fine gauge wire for this tree, giving it a more wispy, airy look.
The Tunduru Sapphires are AA+ grade gems and super luxe and I was able to get a very small amount at a relatively reasonable price – just enough for this single pendant. This is a one-of-a-kind piece and I used my entire supply on this Tree so you will receive the exact pendant shown.
Available for purchase HERE.