Another of our handmade, donated items for the PhoenixFunds Medical Fundraiser Shop!
Adorable vintage and 50's inspired rockabilly fabric cherry coasters. Hand sewn! Black base fabric with bright red cherries and green embroidered stems and leaves. Super cute and fun. Finished edges with blanket stitch.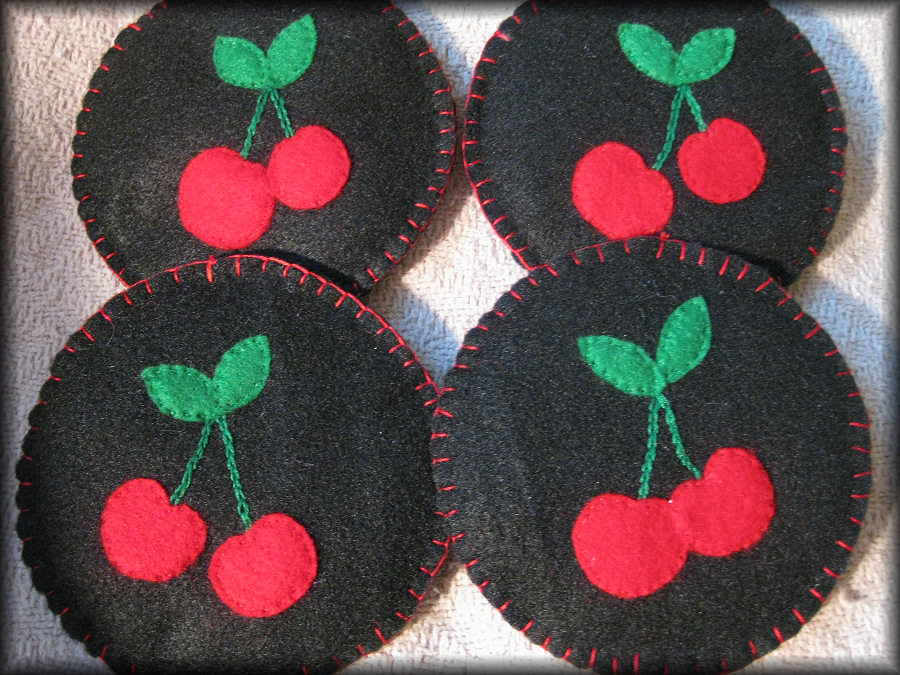 The coasters are about 4.25″ in diameter. Just slightly padded. Very high quality felt. Unique item – one of a kind! Great item for your unique home! Will give a retro touch to your coffee table or counter.
Available for purchase HERE. All items in this shop are donated by members of the PhoenixFunds Team. Proceeds go to paying medical bills for an upcoming hysterectomy surgery for Miss M. Turner.