Pure silver Hydrangea Flower Blossom Pendant on 16″ Sterling Chain. Another of our Medical Fundraiser items, this one was donated by Neva and is just gorgeous!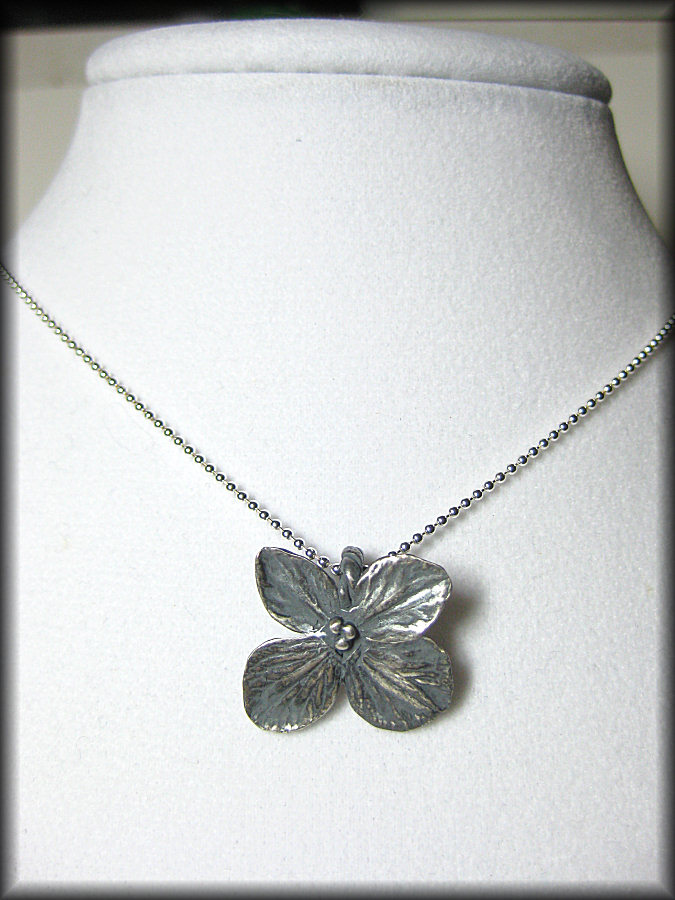 From the artist:
I picked and dried this beautiful hydrangea flower and coated it in layer after layer of precious metal clay, then added some little balls to the center. The process took days to complete and the result is incredible.

Once fired the leaf and all impurities burn away, leaving behind only silver. Has a nice, natural oxidation and patina.
Available for purchase HERE. All items in this shop are donated by members of the PhoenixFunds Team. Proceeds go to paying medical bills for an upcoming hysterectomy surgery for Miss M. Turner. Thank you for your support!!