The first of my February Trees featuring genuine faceted rondelle Amethyst gemstones set in non-tarnish silver plated wire sold so I've made a second. This is all the amethyst I have currently on hand but this exact pendant is ready to ship.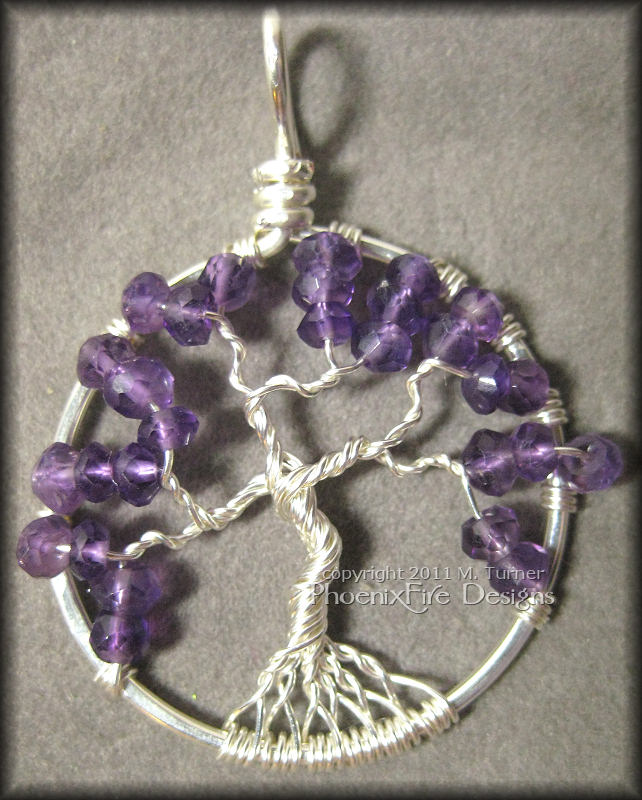 Amethyst derives it's name from a Greek word meaning "without drunkenness" because it was believed to protect the wearer from poisons. Amethyst is a semi-precious gemstone and is a very powerful stone being used for insomnia, protection, wisdom and healing. Amethyst is also traditionally associated with royalty and people of great wealth. It is the birthstone of February.
The pendant is available HERE in the shop.