Another example of a custom piece. She wanted something with June and July birthstones. June is traditionally pearl, but instead of pearl, she wanted something a little more "gem" looking. I researched some options for her and ultimately, we went with Rainbow Moonstone. It's a really lovely, semi-opaque stone with an inner fire that sparkles and catches the light.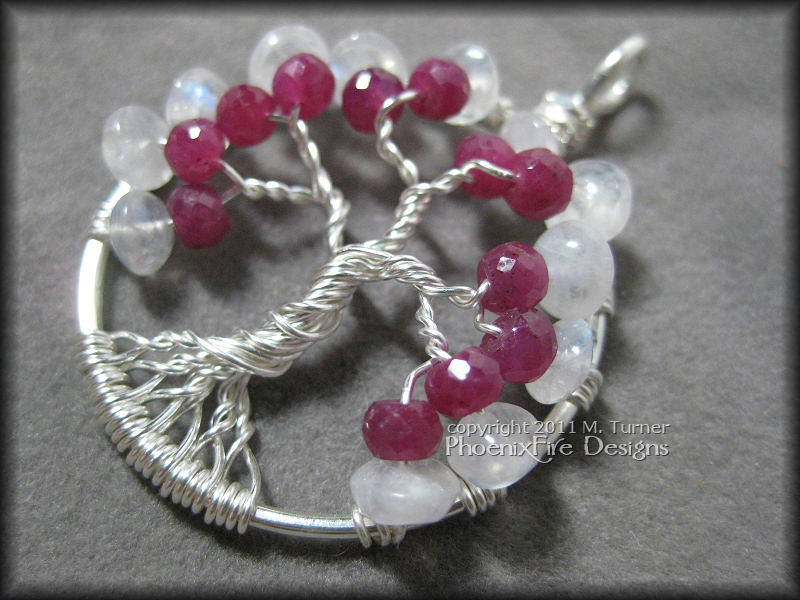 I think this is just a lovely result. Ruby is one of four precious gemstones (along with Diamond/April, Emerald/May, and Sapphire/September) but I was able to find some gorgeous ruby rondelles for a reasonable price and paired them with the rainbow moonstone button beads. The tree is set in sterling silver wire.
One of many examples of birthstone trees and custom Family Trees I have made lately. Want one of your own? Email! I'd love to make something personal for you too.