I made a custom piece featuring a cameo in a black with red accent color scheme. She liked a modern twist on a vintage/retro style and had examples of pieces she liked which I used as the basis for this necklace. The dual strand necklace features a nice cameo which sits off-center and is accented with both black and red faceted glass beads. It's approximately 18″ in length and finished with a toggle clasp.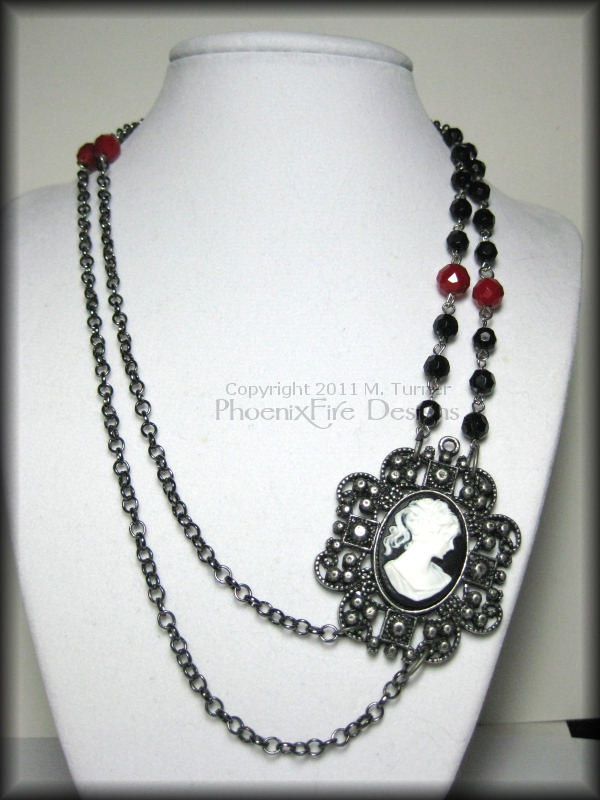 (click for larger)
She was very pleased with the necklace. I also made matching earrings (not shown.)
I received some AWESOME jewelry from PhoenixFireDesigns!! … Thank you SOO much! I love it all!
As always, I am happy to make custom pieces! Feel free to email with your ideas and I can turn it in a special item for you as well.