Or, well, a nest really but who's counting? Oh wait, I was that day.

A friend of mine wanted a custom bird nest pendant made to represent both the kids and the daughters-in-law as well. Which made for SEVEN eggs in one little nest. I have to be honest, at first, I wasn't sure it was possible. But I pulled it off. And it came out pretty darn cute: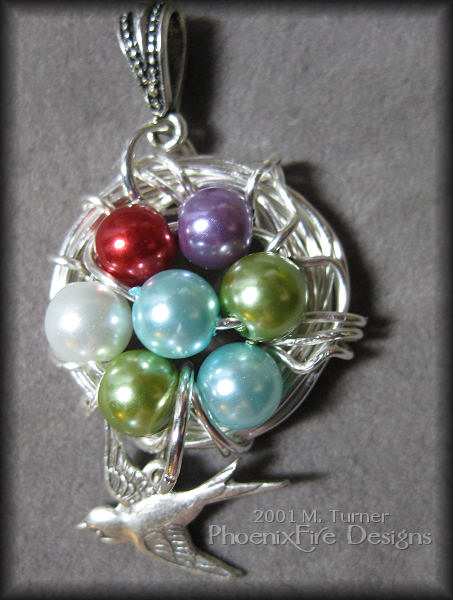 She liked that the nest was a little crowded because that's really how her Mother-in-law's home is; full of people and love.

So it worked out to be perfect for UK Mother's day. (Which is celebrated in April rather than May here in the States.)
Where there's an idea, there's a will and a way. And this is just one example of how I'm happy to take an idea – like starting with this and making it a seven birthstone egg pendant with a swallow charm that was the perfect, custom gift. So let me know what I can make one-of-a-kind for you!