I've listed a few new pieces the last couple days on my esty storefront and I wanted to share them. Two are returns of popular pieces which sold out and the third is a new piece featuring the most stunning color gemstone.
First, up, a return of my Apple Tree!
(Tree of Life Pendant with Peridot and Ruby Gemstones in Brown Wire)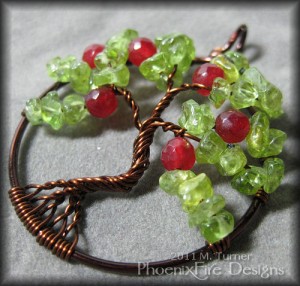 Next, a return of my Peacock Feather in Bottle Necklace!
(Peacock Feather In Miniature Apothecary Glass Bottle on Chain)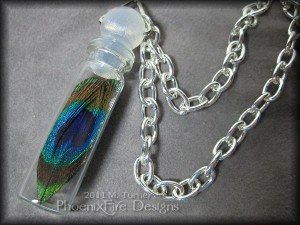 And last but not least, a new piece – Summer Tree!
(Summer Tree – Rich Emerald Green Tree of Life Pendant in Dark Green Aventurine Gemstone in Brown and Copper Wire)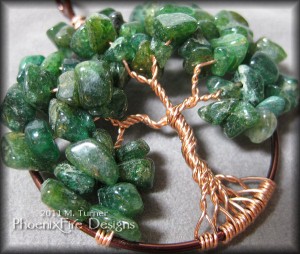 All three are available my esty storefront right now! As always, I also gladly take custom orders!