I had a request to make a bird nest pendant with one pink and one blue Swarovski glass pearl; one each to represent a boy and a girl child. In addition, there is a sterling silver butterfly pendant to represent the Grandmother that has passed away. I completed the bracelet with a heart toggle clasp – just a little extra touch to show the love of the piece.
Here's the finished result: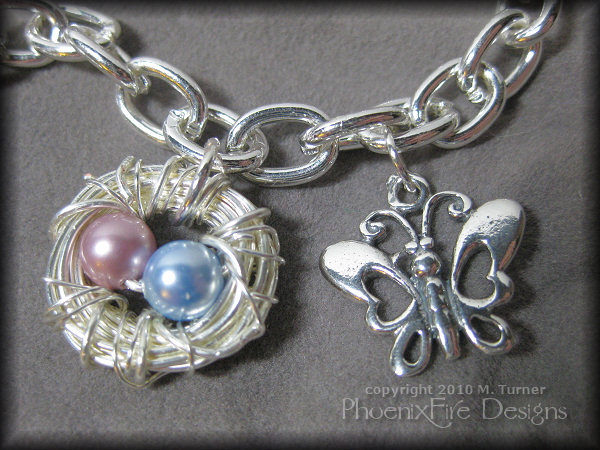 I do offer Customizable Bird Nest Pendants HERE on my PhoenixFire Designs shop @ etsy. I can also make pink/blue (girl/boy) pendants by request as well as other items such as this bracelet. You have an idea, I'll make it happen!