Bali inspired genuine gold earrings feature the most beautiful, micro-faceted peridot gemstones in a chandelier, dangle style.
The earrings feature decorative, handmade gold vermeil chandeliers which are handcrafted by master silversmiths. Gold Vermeil is genuine gold plated over over solid sterling silver.
Gold wire and accent beads are used to highlight the stunning, Grade SI AA gem quality, micro-faceted peridot rounds. These semi-precious peridot gemstones are simply beautiful and show off the amazing Spring, grassy green color of August's birthstone.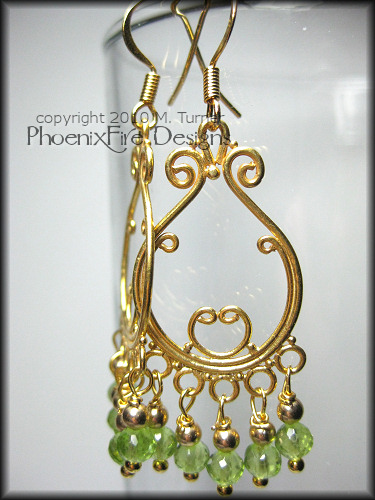 The ear wires are also 14K gold plated and thus perfect for anyone with metal allergy or sensitivities.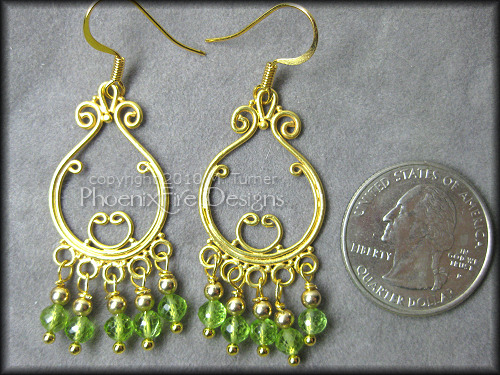 Measuring 2.5″ long and approximately .75″ across at the widest point, these earrings are the perfect size for any look. Dress up a casual outfit or save them for a special event, they're amazing either way.