My Sun Tree is a unique take on the popular Full Moon Tree of Life Pendants I'm famous for. Featuring a warm yellow jade sun set in sterling silver plated wire, this is a little warm piece of a sunny day.
The Tree of Life is a concept that's been featured in myth, story and legend literally all around the world. Since ancient times, people have used variations on the theme. Connecting all things – the realms of the spirit, the physical, the Divine and the mundane – the roots of the Tree and the branches touch all things and bring them together in harmony.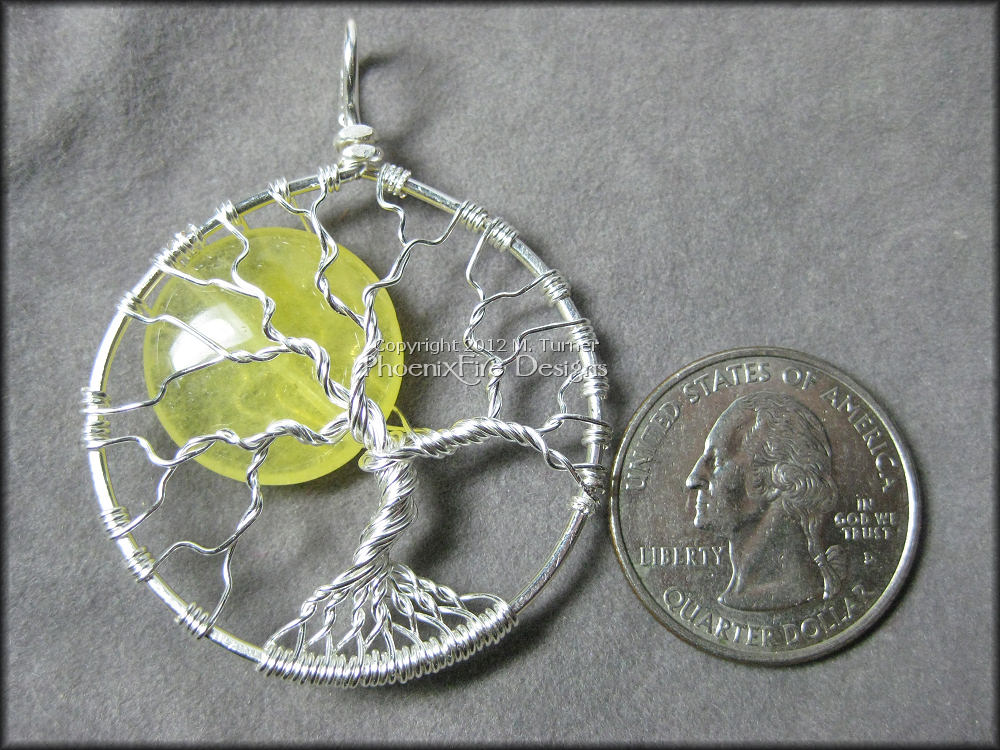 This pendant is handmade using painstaking wire-wrapping techniques. Non-tarnish, sterling silver plated wire encircles the pendant, and is then used as the roots, trunk and branches of the tree. This tree is bare of leaves and features a large yellow jade round "sun" behind the branches. It warms up the piece reminding me of high noon on the Solstice.
I've long made "night" versions with various Full Moons, but I wanted to celebrate the bright warmth of a sunny day in this piece. The color is so sunny and happy, it's a little bit of wearable sunshine!
Available for purchase HERE at PhoenixFire Designs.