Posted in
Crafts
,
For Sale
,
General
,
Jewlery
,
Updates
on 12/03/2012 11:53 am by phoenixfiredesigns
The Handmade Craft Holiday Market is THIS Friday and Saturday at Tampa Upcycle in Ybor!!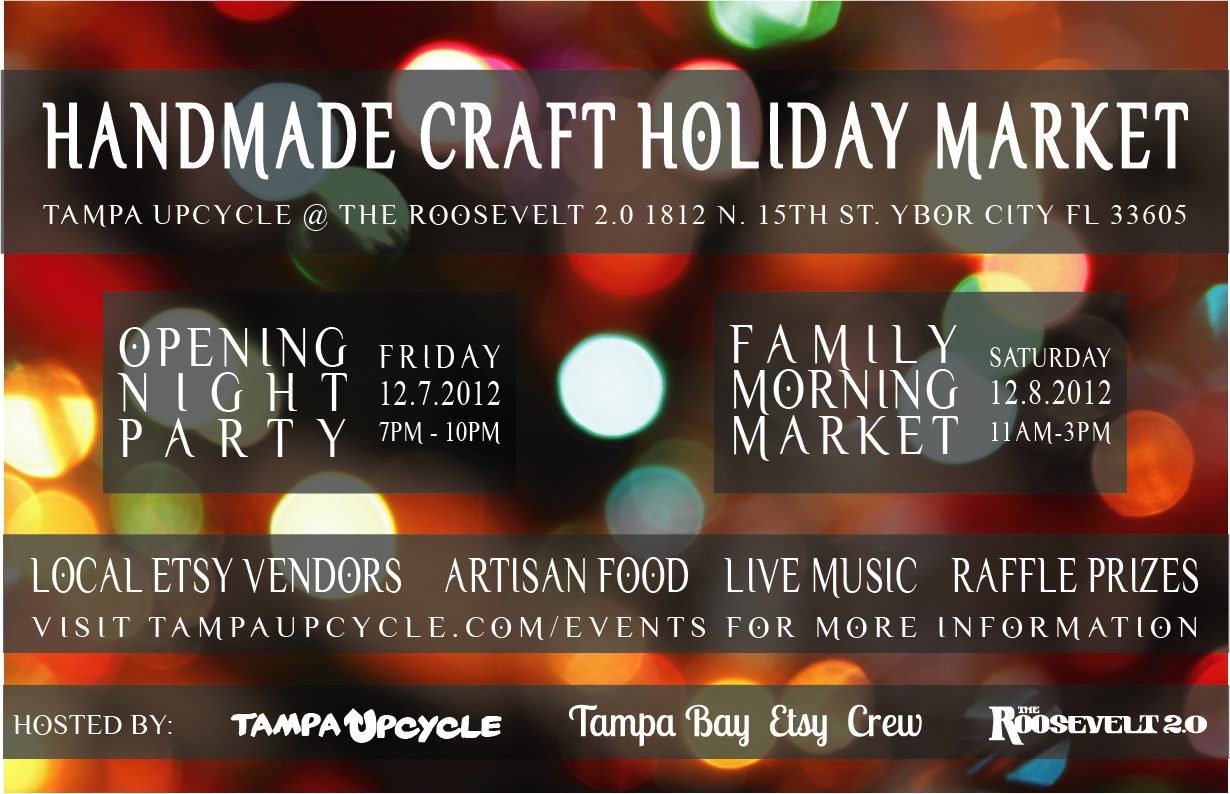 PhoenixFire Designs will be there as a vendor along with a bunch of other awesome handmade crafters and artists! Please share and tell your friends!! Hope to see you there!
Friday, December 7th 7pm-10pm
Saturday, December 8th 11am-3pm
Tampa Upcycle
@ The Roosevelt 2.0
1812 N. 15th St.
Tampa, FL 33605
http://www.tampaupcycle.com/events/
https://www.facebook.com/events/540428599317532/
Tags: .925, bead tree, beaded tree, bird nest, birthstone, boutique, bridal, christmas earrings, christmas gift for her, christmas necklace, christmas shopping, craft fair, craft market, craft show, custom, full moon, gem tree, gemstone, gemtree, gift, hand crafted, handmade, holiday craft show, mom, necklace, one of a kind, pendant, silver wire, sterling silver, sterling silver wire, tampa, tree of life, tree of life pendant, unique, wedding, wire wrapped, wire wrapping, ybor city
Add Comment »

Comments Off