In addition to my Jewelry, I'm also crafty in general. I enjoy a wide variety of crafts and craft projects and I also engage in swaps on Craftster as a way to keep my creative skills sharp.
So I recently made some wall art for a swap which featured butterflies in a rainbow of color inside a shadowbox. I love how it came out.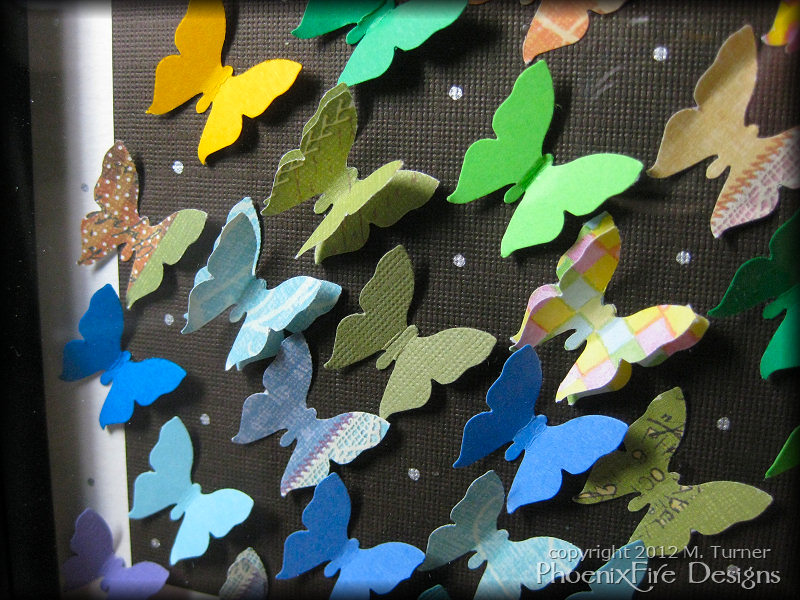 I used a combination of card stock and scrapbook paper. The card stock butterflies I folded to bring their wings up, as if in flight. Some of the scrapbook ones I doubled, putting one directly on top of another to give it a 3D effect. Because of the depth of the shadowbox frame, there's plenty of room for them to "flutter" their wings.
It's a fun take on a traditional specimen or botanical print. No butterflies are harmed in the making of this one! 😉 I think I'll be making some more to offer for sale in the future, so feel free to contact me if you're interested!