Dainty little bird charm, bird nest and leafy branch come together with chrysocolla gemstone "eggs" all set in sterling silver to make a lovely lariat style necklace.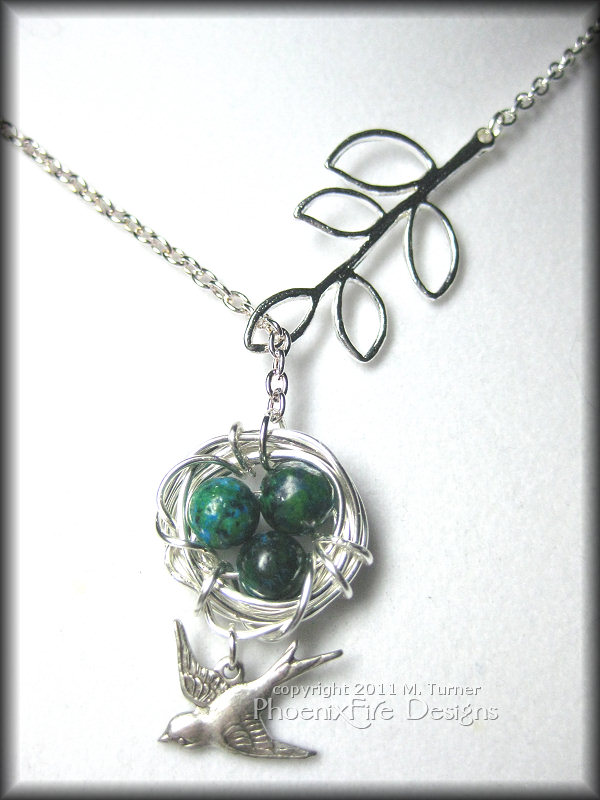 I started with a delicate sterling silver plated link chain. I next added accents of chrysocolla gemstone which is an amazing stone of blue and green swirled together. (Each bead looks like a little mini planet Earth.) Then I added a leafy branch connector. The chain slips through the last leaf in a faux lariat style and from the chain dangles a bird nest with three additional chrysocolla "eggs." Below the nest is a flying swallow bird charm. The whole necklace is finished with a toggle clasp.
This asymmetrical design allows you to adjust how you wear it. You can wear it shorter and closer to the neck with a long dangle of the nest, or, you can wear it longer on the neck with a shorter nest dangle. It's very versatile and allows you to pair this piece with many different shirts and necklines as a result. The total length is 18″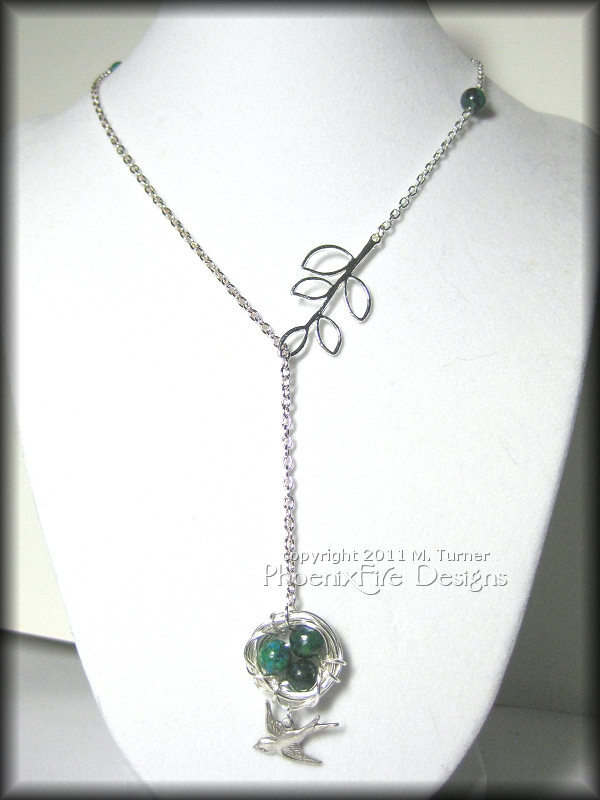 It's such a sweet little necklace and the color of the chrysocolla is so pretty. It's just a great piece in it's simplicity and style!
Available for purchase HERE in the shop.