Posted in
Bracelets
,
Custom Orders
,
General
,
Jewlery
on 05/07/2011 07:54 pm by phoenixfiredesigns
I made this piece as a Mother's Day gift. Her mom wears a lot of blue and brown and that's a great color combo together so I ran with it. I used some Swarovski crystal accents, genuine Swarovski crystals in round and bicone and finished it with a Swarovski clasp. It's pretty enough for a special occasion but can also be worn everyday to work or just out for the day.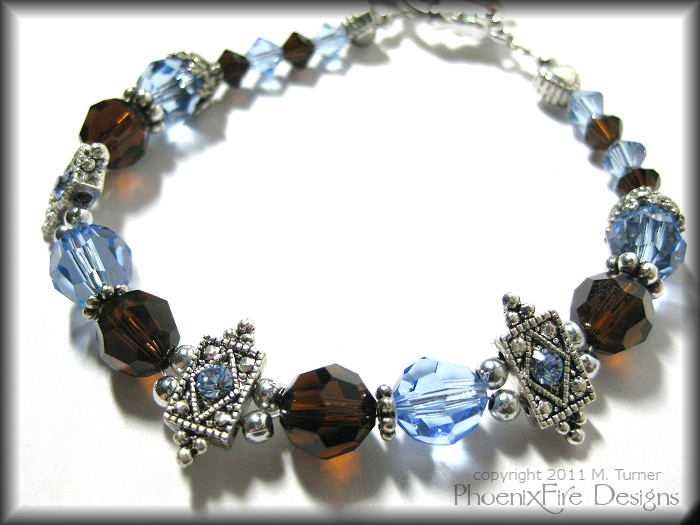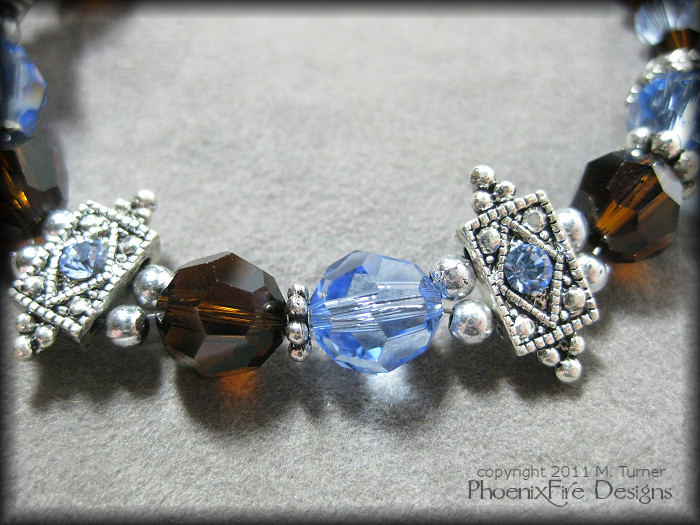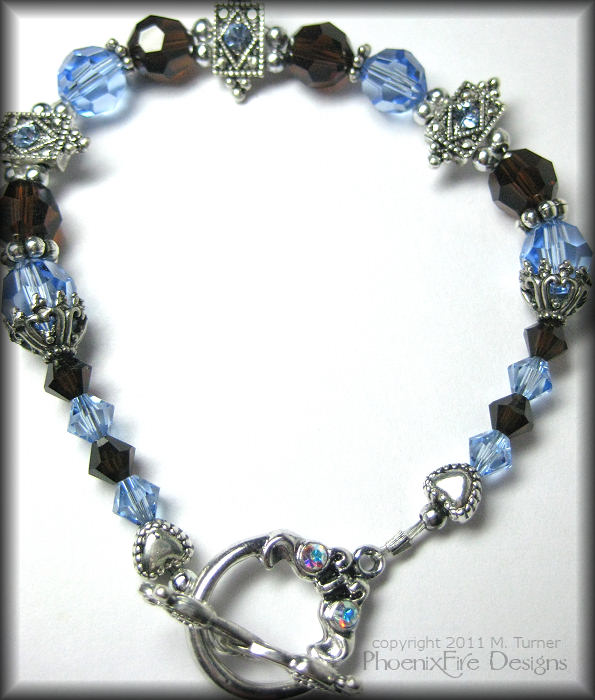 As always, if you have an idea for a unique, truly one-of-a-kind piece, just email me! I'm happy to discuss what you have in mind and make something special just for you.
Tags:
aquamarine
,
blue
,
bracelet
,
brown
,
brown and blue
,
chocolate
,
crystal
,
crystalized
,
custom
,
custom order
,
gift
,
mocha
,
mom
,
mother's day
,
swarovski
,
swarovski accents
,
swarovski crystal
,
swarovski elements
,
toggle clasp