Posted in
For Sale
,
General
,
Jewlery
,
Necklaces
,
Pendants
on 04/08/2011 01:34 pm by phoenixfiredesigns
The flowing "Stepping Stone" pattern chain mail pendant in silver jump rings hangs from a sterling silver small link necklace.
I created this handmade pendant using a mix of silver jump rings. The rings cascade down and around the two center rings much like the flow of a river.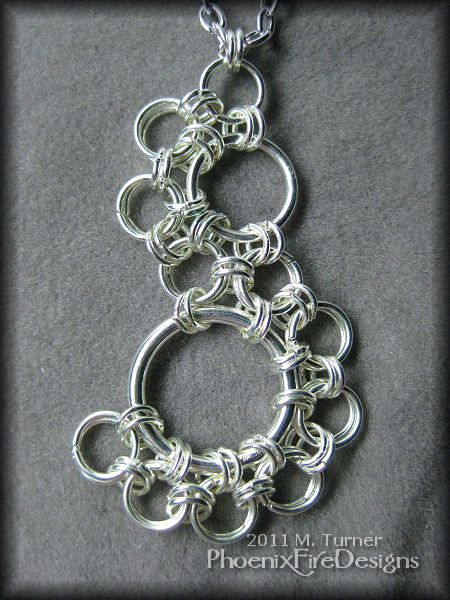 It's strung on a 18″ sterling silver plated small link chain which is finished with a lobster claw clasp. Ready for immediate wear!
This is a labor-intensive chain mail pattern but the results are just stunning!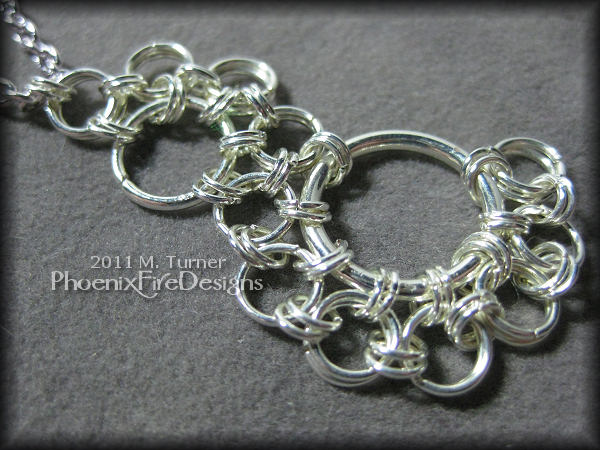 Available for purchase HERE.
Tags: chain mail, chain maile, chain maille, chainmail, chainmaille, chainmale, handmade, jump ring, necklace, pendant, ring, silver, stepping stones, sterling silver
Add Comment »

Comments Off