I was able recently to purchase some absolutely stunning AAA-grade, micro faceted rondelle citrine gemstones. This citrine is shaded in a lovely range of colors from clear, through a champagne tone, into a dark, amber honey shade. It's clear, flawless and sparkles like crazy. I can't say enough about how lovely these gems are! Grin Using sterling silver wire, I took these gorgeous gems and made the most amazing Tree of Life pendant.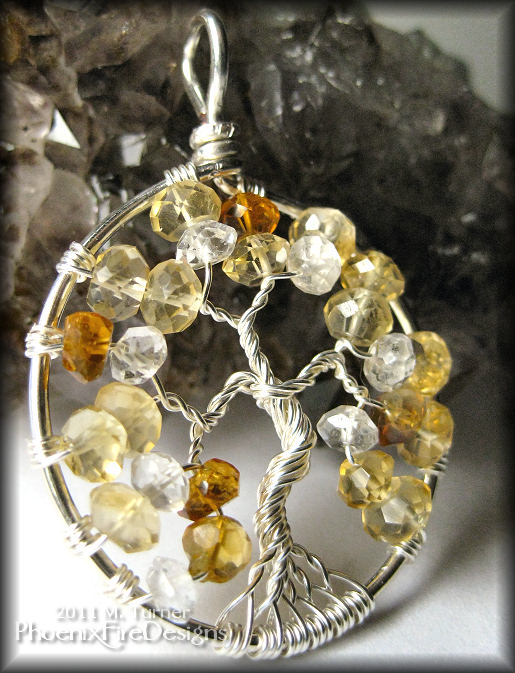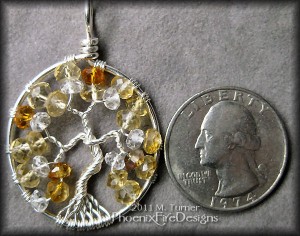 Citrine is a semi-precious stone in the quartz family. Citrine has been called the "stone of the mind" and is known as the lucky "Merchants Stone". It's said to bring luck to those in sales by placing a piece in the cash drawer. Citrine is also used as an alternative to the November birthstone, Yellow Topaz, due to it's similar color. The pendant is approximately 1.5″ by 1.25″ in width making it a lovely size.
The pendant is available for purchase HERE.