Posted in
Custom Orders
,
General
,
Jewlery
,
Tree of Life
on 08/17/2010 04:59 pm by phoenixfiredesigns
I've made a few of these before, and I try to keep them listed in my etsy storefront whenever possible, but this one was made as a custom order. (If there's not one listed and you're interested in ordering one, just drop me a note and I'll be happy to put up a custom listing for you!)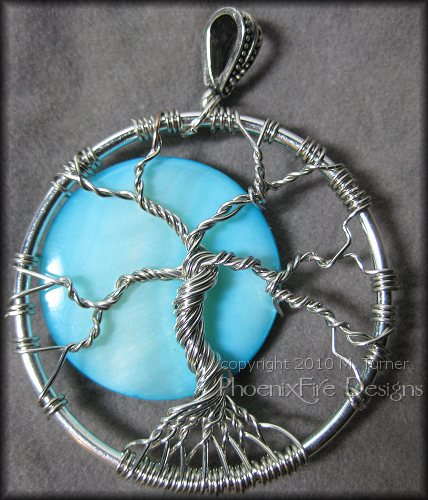 It's my Tree of Life pendant but with a Blue Moon behind the branches. I love this style as it looks very spooky and mystical to me. Makes me think of Autumn or Winter; some of the long dark nights of the year.